Starting a new diet can be a great way to find a fitter and healthier version of yourself.
And Whole 30 is a great option for those looking to either slim down or start adding more nutrients to their diet. 
The only issue that I tend to find with these kinds of diets is that it's easy to get stuck when it comes to making a meal for dinnertime. Especially something that the whole family will happily tuck into. 
Well, despite many preconceived ideas that only unhealthy food can taste great, I've found a ton of scrumptious and mouthwatering recipes that everyone will adore.
And they're all appropriate for the Whole 30 diet. 
In this article, we're focusing on ground turkey, it's easy to use, accessible to buy, and all but impossible to mess up.
So, if you're looking for a great tasting quick-fix that the whole family will enjoy, well, you better keep reading. 
10 Delicious Whole30 Ground Turkey Recipes
Who doesn't love meatballs? They're delicious. And these ones are a real treat. They are so juicy and flavorsome.
And what's great about them is that they are so versatile. They can be the finishing touch to any meal. 
They pair amazingly well with zoodles, but they are a welcomed meaty bite to any salad and go great with roasted sweet potatoes too. 
For family members not sticking to Whole 30, you could always pair them with spaghetti and sauce, and they'd never even notice they were healthy! 
You won't find a meal much easier to cook, or one much tastier. It's very light but luscious to eat.
Mouth-wateringly moist ground turkey is combined with convenient frozen veggies and then packed full of delicious Asian spices to give it an unbelievable flavor. 
It is then encased in a crunchy lettuce leaf and then wrapped up. And trust me it's love at first mouthful. Just be sure to use iceberg lettuce so you get that satisfying crunch to your wrap. 
This Greek-inspired meatloaf is sure to have your stomach rumbling as you pull it out of the oven! You'll get hints of dill, oregano, sun-dried tomatoes and so much more.
And, of course, you can't forget that amazing tahini sauce that is smothered over the top of the meatloaf like icing dripping off a cake. 
And what's better is that it is so very easy to make. Literally, mix your ingredients in a bowl, bang it on a baking sheet, and then let the oven do the rest of the work for you. Simple. 
Regardless of what diet you are on or how well it is going, there are going to be days when all you can think is I want to order takeout.
And on those days of unshakable cravings, you'll want a list of recipes that can help curb those desires. 
And there's none better than the cranberry stuffed turkey burger. 
The burger is so thick, moist, and oozing with sweet and scrumptious cranberry sauce. It's guaranteed to have you feeling super full once you've finished.
And with those sweet potatoes as your bread substitute, it'll feel like Thanksgiving with each and every bite. 
Of course, you can always offer brioche buns to those who are not dieting in the house to keep everyone happy. 
Sloppy Joes hold such a special place in my heart, as I am sure they do for you too. There's a child-like love for this kind of meal, the one your mom would always make for you.
But now you might feel a little guilty for scoffing this meal and licking clean the plate. 
Well, not anymore. Not with this recipe. 
The curried take on the original sloppy joe doesn't taste quite the same as the one my mom used to make for me, but it still tastes amazing.
All those classic flavors such as onions, pepper, and tomato sauce are still present but they are elevated somewhat by curry powder, ginger, garlic, and coconut milk. Yum. 
Plus, thanks to those scrumptious sweet potato cups – there's so much less mess. 
Spaghetti bolognese is one of those simple, easy, and comforting meals that everyone enjoys.
Whenever I  start a diet that restricts my intake of pasta, I always feel a little lost. It's one of those easy meals you can always rely on. 
Thankfully, spaghetti is an easy substitute. And these zucchini noodles taste just as good. If not even better.
Plus, there's no need to simmer your sauce all day for this recipe, oh no, thanks to Instapot this delicious and filling meal can be made in just 60 minutes. 
For any new dieters that miss a Mcdonald's breakfast as part of their morning schedule, this is a must-cook meal. Once you try these, you'll never want to go back to fast processed food again. 
These breakfast sausages are so succulent and bursting with delicious flavors.
You can serve them with almost anything and they even keep well for about 3-4 days, so you can make a big batch and then save a few for quick and convenient cooking later on in the week. 
Finding a base ingredient you can use multiple different ways will ensure that sticking to Whole 30 is a whole lot easier.
And meatloaf is one of those simple easy meals that can be made in a ton of different ways. 
For this scrumptious weeknight meal, your meatloaf will be bursting with all your favorite pot roast favors such as thyme, carrots, rosemary, and green beans. 
And all of this can go from the kitchen cupboards, to plates, and into your belly all in under an hour. What could be better? 
Saying goodbye forever to marinara is a farewell no one needs to experience. And luckily, thanks to this amazing recipe, you don't have to.
The secret to the scrumptiousness here is all in the blending of several different spices to ensure each and every bite is bursting with flavor. 
They go great with so many different pairings too. Zucchini spirals are never amiss, though I enjoy eating mine served beside tons of roasted veggies. 
Meatballs aren't just specific to Italian cuisine, you know, add just a little bit of this and a little bit of that and you can transform them into a completely new meal.
And let me tell you, these Thai curry meatballs are some of my very favorites. 
Same shape, same meat, and yet a totally different tasting experience. 
These spicy little balls are super scrumptious on their own but are elevated to a phenomenal new level thanks to the super sweet and delicious curry sauce that accompanies them. 
It is recommended that they are served on a bed of zucchini noodles, but personally, I think they work much better as an addition to a veggie-packed salad. 
Frequently Asked Questions
How Do I Cook Ground Turkey So It Doesn't Dry? 
Try cooking your turkey only until it reaches an internal temperature of 165 degrees Fahrenheit.
It is after this point that it will begin to become crumbly and dry.  You can check this with an instant-read thermometer. 
What Does Baking Soda Do To Ground Turkey? 
Briefly soaking your ground turkey in a water and baking soda solution will raise the meat surfaces' pH.
This makes it more difficult for the proteins to excessively bond thus keeping your meat more moist and tender. 
Should Ground Turkey Be Washed? 
No, there's no real point to washing turkey before cooking as it is nearly impossible to wash off the bacteria found on the bird.
In fact, washing turkey is only likely to spread the bacteria further onto your surfaces via its juices. 
What Temperature Kills Bacteria On Ground Turkey? 
You want to ensure that your turkey reaches an internal heat of at least 165 degrees Fahrenheit. It is at this point that you will kill any potentially harmful bacteria. 
What Can You Add To Ground Turkey To Make It Taste Like Beef? 
If you want to make your ground turkey taste more like ground beef, try adding Worcestershire sauce, onion powder, garlic powder, and salt and pepper.  
Final Thoughts
As you can see from the recipes on this list, eating healthily or as part of a diet does not mean that you have to give up great-tasting food.
Nowhere near. All of the recipes included in this list are absolutely delicious. 
They are all pretty versatile too. They go with many different pairings, from roasted veggies to salads to spiralized zucchini!
You can be sure to look forward to your evening meal if you know you're coming home to any of these 10 recipes!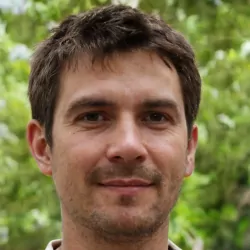 Latest posts by Justin Roberts
(see all)