If you've decided to try the whole30 diet, kudos to you. Such a sensible, healthy diet, and a great way to lose weight without having to count calories. You don't even have to count calories if you don't want to.
I don't know about you, but I'm so glad chicken is allowed on the whole30 diet – it's my favorite meat. It's also pretty versatile too, you can put chicken in virtually everything.
My particular favorite is shredded chicken. When done right, it's super succulent, and it just melts in your mouth.
In this article, I'm going to share with you some of our favorite whole30 shredded chicken recipes that are fun to make, and even more fun to eat (see also "Tasty Whole30 Ground Chicken Recipes").
And without further ado, let's get straight to it!
I thought I'd kick things off with a nice, easy shredded chicken salad. And this one is great – it's super refreshing.
It's super simple, too. All you have to do is put the chicken in the slow cooker with some chicken broth, cilantro, lime juice and zest, diced jalapeños, onion, garlic, salt and pepper to taste, and spices cumin and coriander.
And it's not limited to salad – you can also enjoy this in a Buddha bowl, enchiladas, tacos and more!
There may be a lot of ingredients in this dish, but it only takes 10 minutes prep time and 30 minutes to cook. 
There's plenty of healthy veg among the shredded chicken, including onion, cauliflower, carrots, and bell peppers.
And there's an excellent combination of flavors, thanks to ingredients such as minced garlic cloves, coconut crème, hot sauce, tomato paste, ranch dressing and more.
Just be sure to only use whole30 approved ingredients.
The great thing about this recipe (apart from how good it tastes) is that there are instructions for several methods of cooking the Indian tandoori chicken. You can do it on a stove top, slow cooker, or instant pot.
The seasoning is amazing – there's minced garlic, diced onion, coconut oil, chili peppers, cumin, turmeric, and paprika.
I like to serve it stuffed into sweet potatoes with a dollop of plant-based plain yogurt!
This is a super simple yet very flavorful recipe – and you only need a handful of ingredients.
Besides the chicken, all you have to source is some no added sugar salsa verde, some chilies, diced red onion, a pinch of salt, and some cilantro for garnish.
You can make it in an Instant Pot or in a slow cooker. And not only is it whole30 approved, it's also paleo-friendly and keto to boot. The recipe makes 4 meals, and can be ready to eat in as little as half an hour.
Say Hello to your new Taco Tuesdays!
You don't need an Instant Pot or slow cooker for this recipe – you can do it all in the oven!
This scrummy dish features tender shredded chicken, perfectly seasoned in taco seasoning, paprika, garlic powder, maple syrup[, lime juice, ground cumin, dried oregano, orange juice, and more.
To serve, I recommend using tortillas, whole30 approved guacamole, sliced jalapeño, plant-based sour cream, and some cilantro garnish.
The recipe makes 4 servings and is ready to eat in less than half an hour.
This dish has proved a big hit with the whole family – even the kids!
It's excellent comfort food – creamy, cheesy, and full of flavor. It's a pretty simple dish to make, too.
You just mix your shredded chicken with some sautéed broccoli and mushrooms, before topping it with some yummy vegan Alfredo sauce, made with cashew nuts, garlic cloves, lemon juice, onion, rosemary, nutritional yeast, and salt and pepper to taste.
The recipe makes 6 servings in total, so you may find yourself going up for second helpings.
Now, this shredded chicken salad is much different to the one I showed earlier…
Admittedly the chicken seasoning is similar, there's garlic powder, onion powder, salt and pepper. But the salad ingredients you add it to are particularly flavorful and full of great textures.
There's sweet red onion, tangy Dijon mustard, avocado oil mayo, crunchy celery and sunflower seeds, and fruity pitted dates.
It's fun to make and it produces 6 servings. It takes a lot of prep time, but it's absolutely worth it!
I just love this healthy take on traditional Mexican enchiladas – shredded chicken is so much healthier than red meat like beef.
Plus it's got healthy zucchini slices, and the most delicious whole30 approved red enchilada sauce, made with the likes of tomato paste, chili powder, cayenne pepper, ground cumin, and dried oregano.
And it's also got some crunch too, thanks to the red onion and bell peppers.
The recipe makes 4 servings, coming in at a mere 309 calories each.
I don't know about you, but I love a good stew – all the moisture of a soup, but with lovely solid bits to eat as well.
This one is great because all of the ingredients are really easy to get hold of. Besides the chicken, there's chicken broth, potatoes, salsa, bell peppers, salsa, garlic, ground cumin, paprika, and salt and pepper.
You can either do it in the slow cooker or in an Instant Pot. I like to serve it some cilantro and crispy chopped bacon bits!
I love to serve this recipe – bright, colorful and super tasty.
It's pretty simple, too. You must shred some chicken, make some cauliflower rice, blend the sauce ingredients featuring the likes of garlic, jalapeño peppers, and lime juice, and stuff the mixture into some bell peppers and bake.
The recipe also tells you how to make a whole30 approved ranch dressing to drizzle over the top, made with paleo mayonnaise, coconut milk, garlic, dill, parsley, lemon juice and a little salt.
If you don't believe a simple 5-ingredient recipe can be super flavorful, this is the recipe to prove you wrong!
All you need is some chicken breast, onion, bell peppers, canned tomatoes, and some store bought taco seasoning. You just prep it, put it in the slow cooker, and in 4 hours it will be ready to serve.
If you don't want it right away, however, the great thing about this dish is that it's freezable.
Who doesn't like barbecue chicken, am I right? Such a crowd pleaser.
And it's effortless to make. Simply throw the sauce ingredients into your blender, purée, pour it over the chicken in your slow cooker, and let it cook for about 4 hours or so.
The sauce is made up of garlic cloves, salt, apple cider vinegar, diced onion, pitted dates, diced tomatoes, smoked paprika, and tomato paste.
I like to serve it on a salad, but you can serve it in any way that's whole30 approved.
This delicious shredded chicken recipe explains how to make your own jerk chicken seasoning (see also "Tasty Whole30 Chicken Recipes").
You will need, thyme, rosemary, paprika, turmeric, garlic powder, salt, allspice, cinnamon, nutmeg, ground ginger, onion powder, and red pepper flakes.
You simply rub the jerk seasoning on the chicken with some oil, and add it to the slow cooker with some lime, chicken broth, and bay leaves.
I like to serve it with some cauliflower rice and mango!
Now, this is what I call comfort food!
It's super simple and is made with just a handful of easy to get hold of ingredients. There's chicken broth, onion, carrots, celery, herbs de Provence and salt and pepper to taste.
As well as being whole30 approved, it's also paleo, keto, dairy-free, and gluten-free. The recipe makes 6 servings at a mere 99 calories each.
And now to go out with a bang – this recipe is the bomb!
You make the shredded chicken in your Instant Pot, and you serve it with the most delicious almond satay sauce, made with almond butter, cashew or coconut milk, fish sauce, sesame oil, apple cider vinegar, lime juice, and coconut aminos.
It can be ready to eat in just half an hour and makes 6 to 8 servings.
Wrap Up
I hope you've enjoyed browsing through – there are just so many great options to try. If you can't decide which to try, why not just go through them all in order, one every weekend? Bon appétit!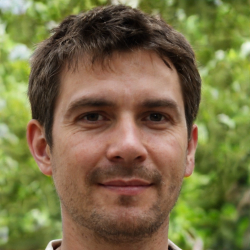 Latest posts by Justin Roberts
(see all)