Are you ready to make a change for the better? Then you may have decided that the Whole30 diet is for you.
Whole30 is an excellent food plan for making better choices and to begin fueling your body with only the best ingredients. 
This can mean spending hours in the kitchen. However, if you plan ahead, you can easily throw everything in your slow cooker and have it ready for you coming home. Forget spending hours on meal prep!
Below are 15 delicious and simple Whole30 slow cooker recipes that we love and we know you will too. 
Ropa Vieja is a traditional Latin dish of pork or beef, your choice, that is left to cook in an array of spices until tender and soft. 
This Slow Cooker Ropa Vieja recipe uses flank steak and is left to cook on low heat for 8 hours. It comes out perfect every time. 
You can easily leave the olive out if you aren't a fan but we promise it adds a stunning flavor.
Serve on a bed of rice and garnish with green onion for a delectable weeknight meal. 
Nothing screams Whole30 like chicken and vegetables. Although, this recipe makes it delicious and healthy!
Wintertime favorites include this warming Slow Cooker Herb Chicken and Vegetable recipe since it warms you up on a chilly night. It is filling, with warm, delicious veggies and succulent, fall-apart chicken.
Spices and fresh herbs give this dish some depth that transforms it from your boring chicken and vegetables to something truly wonderful. 
Not to mention there is minimal prep to be done!
Balsamic vinegar is often left to garnish salads to coat some veggies but it can also be a wonderful addition to a beef stew.
This Slow Cooker Balsamic Beef recipe is hearty, filling, and utterly delicious. 
Cubed chunks of beef simmering in a stew of tomatoes, onions, Italian herbs, and balsamic vinegar. Nothing will warm you up faster on a chilly night. 
Serve over some potatoes for a complete meal or enjoy on its own. It really is that tasty. 
Baked potatoes of any kind make for an incredible lunch or a light dinner. Getting them baked to perfection is the tricky part.
This Crock Pot Baked Sweet Potato recipe will cook your sweet potatoes just right every time. 
Sweet Potatoes hold many nutrients and are often considered a superfood making them an excellent Whole30 meal.
Let your sweet potato rest in the crock pot for 5–75-7 hours until they are fluffy and tender on the inside. 
Looking to get more veggies into your diet? Green beans are an excellent low-calorie choice! You can eat loads for very few calories, however, making them tasty may prove to be a challenge. 
With this Slow Cooker Southern Style Green Bean recipe your beans have never been tastier or healthier.
Left to cook in a range of spices, sautéedsauteed onion, and garlic, your green beans will be soft and leave you wanting more. 
With none of the guilt!
Applesauce is the perfect addition to a whole load of meals. Chicken, turkey, pork, and beef, applesauce can transform your dish. However, the store-bought stuff is full of preservatives. 
Create this Whole30 version in the slow cooker with natural ingredients and fewer calories. 
You can serve it alongside pork chops. Applesauce can be kept for up to a week in the refrigerator if you wish to. It can also be preserved by canning it.
Simple, delicious, and perfectly healthy!
As the colder weather begins to seep into our bones, we all crave something to warm us up from the inside. This Slow Cooker Eggplant, Potato, and Mushroom Curry is just the thing!
This curry is unique and full of flavors that you would never expect. And it is loaded with nutritious veggies to keep you on the Whole30 track. 
Serve with a fresh squeeze of lime to give a bright zest of flavor to really enhance all of those wonderful spices. 
When you have a whole crowd of people coming over for dinner, you need to make this Slow Cooker Everything Beef recipe!
This recipe may be used to make everything from tacos and chili to stews and pasta dishes when you're stuck. Every braised beef meal you make should start with this slow cooker beef recipe.
All you need is beef, garlic, olive oil, sea salt, pepper, and veggie broth. Allow it to cook in the slow cooker and watch as it falls off your fork once it is done. 
When you are feeling less than perfect and need a little kick, this Crock Pot Buffalo Chicken Soup is perfect. 
This recipe can be made using a crock pot, an instant pot, or even on the stove. Using golden potatoes and a dash of almond milk, you create a creamy chicken soup with delicious heat. 
We recommend using chicken breast or thighs for the best flavor. 
Serve with tortilla chips or crusty bread for a comforting, delicious, and healthy meal! 
This Slow Cooker Salsa Chicken will be the easiest dish you ever create. And you are going to love it. 
All you need is your favorite salsa, spices, and chicken. Allow it all to come together in the slow cooker throughout the day and serve whatever way you like for dinner!
We especially love this Salsa Chicken as part of a taco bowl served over cauliflower rice with some creamy guacamole and beans. 
The ideal paleo, gluten-free weeknight dinner that will satisfy everyone!
Stuffed peppers are a delicious and healthy lunch or dinner to enjoy throughout the week. But they can be a little bit of a pain to make. 
This Whole30 Stuffed Pepper recipe is balanced, gluten-free, dairy-free, and made in the slow cooker. 
Give a new lease of life to this classic Italian dinner. Use cauliflower rice to keep this meal even lighter. 
Add a sprinkling of cheese to the top of your peppers for something truly delicious. 
Tomato Basil Soup is a classic no matter the occasion or the time of year. Especially when it is homemade and deliciously creamy. 
Make this incredible recipe in the slow cooker, instant pot, or on the stove for a comforting meal any time you like. Using a load of carrots and a dash of milk, this Tomato Basil Soup is creamy, healthy, and full of flavor. 
Serve with a crunchy grilled cheese for a tasty lunch!
Nothing screams cookout like a tender rack of ribs but not everyone has a grill to cook them. Well this Crock Pot Ribs is here to save the day! Your ribs are sure to come out tender and mouth watering. 
Coated in a sweet BBQ sauce with a slight kick, to make them even tastier. Watch as everyone digs into their tender, fall-off-the-bone ribs. And no one has to know they were made in the crock pot! 
Just don't forget the napkins. You're going to need them!
By now we all know that turkey is an exceptionally lean meat. Perfect for those trying the Whole30 diet. But it is not often that we are required to cook a full turkey. 
This Slow Cooker Turkey Breast recipe makes keeping your time in the kitchen to a minimum. Serve tender, juicy slices of turkey, or store in the fridge for quick meals throughout the week. 
Ready to transport yourself to Greece through your food? This Slow Cooker Greek Chicken recipe includes all of your favorite Greek ingredients to become tender, juicy, and beautiful. 
Once your chicken is cooked you can easily create a range of different meals throughout the week. Gyros, rice bowls, and so much more. You will never be stuck for a tasty meal!
This recipe is ideal for anyone following a heart-healthy diet because it is packed with lean meat, good fats from the olives, and a ton of vegetables.
What more could you want for your family than a diet low in saturated fat and high in protein, vitamins, and minerals?
Final Thoughts 
Whole30 is an excellent diet to get more lean protein, healthy fats, and unprocessed foods into your diet. But it can be a little tricky to make it exciting and appetizing. 
We have 15 delicious and healthy slow cooker recipes that all fit within the Whole30 diet.
Simply prep and turn on your slow cooker before you leave in the morning and come home to incredibly flavorsome and succulent meals for the whole family to enjoy. 
Check them out above and find out what you can create while remaining healthy and nutritious. 
It has never been easier!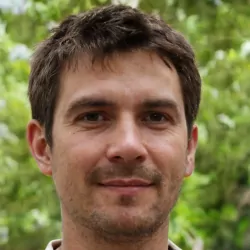 Latest posts by Justin Roberts
(see all)