If you're following the Whole30 diet, you will be eating whole foods, while cutting alcohol, sugar, grains, dairy and legumes out of your diet.
As you can imagine, this is not an easy feat, and in removing all of these major things from your diet, you may find it difficult to find meals that you can eat and that are filling and satisfying. 
There is a whole range of delicious chicken recipes for you to try that will fit into the Whole30 diet.
Whatever food you like, there is something for everyone on this mouth watering list of the top 10 Whole30 chicken recipes for you to try today (see also "Amazing Whole30 Chicken Breast Recipes")!
Read on for some delicious dishes that you will love!
This meal is a delicious dish to make if you are following a Whole30 diet. You only need a few ingredients, and you are likely to already have a lot of these ingredients at home.
You will need onion, celery and carrots as the base of this dish. You will then need some tomatoes and delicious chicken. 
The sauce only needs a few ingredients added. These are then left to simmer with the veggies in order to create a deliciously flavorful dish.
The great thing about this recipe is that you can add whatever ingredients take your fancy, if you don't have everything you need.
Remember, though, if you want this dish to remain within the Whole30 dietary plan, you'll need to think about what you're adding. 
Whatever diet you are taking part in, this recipe will help you stick to it. It is dairy free, sugar free, gluten free and grain free! 
This is a super easy one pan dish. It is filled with sweet and spicy flavors that definitely won't disappoint!
It is made using tender chicken, peppers and pineapple and the sauce that it is served with is Asian inspired.
If you want this meal to fit into the Whole30 diet, you'll need to serve it over cauliflower rice. 
This is a very healthy dish that will please the entire family.
This dish makes a perfect evening meal for the whole family, and you'll really enjoy eating any leftovers the next day, too! 
This Whole30 chicken casserole is a delicious take on the comforting dish. It is Paleo, Whole30 and low in carbs, making it a perfect weeknight dish.
The buffalo chicken wing flavor will ensure that you absolutely love this dish. 
After you cook your spaghetti squash for this dish, it is a good idea to squeeze out any excess liquid. This will prevent the dish from getting too runny.
If you love your meals to be full of flavor, it is a great idea to add some ranch dressing and hot sauce over this dish to ensure that it is filled with delicious flavors.
This dish is a great comfort dish. It has the power to comfort you without becoming unhealthy. It is a favorite in the winter months as it will warm you through. 
If you're bored of making the same old chicken recipes day in, day out, this creamy lemon basil chicken may be the answer to all your prayers.
It is a great way to change up habits of a lifetime, and it won't disappoint. 
This dish is super creamy, so it feels indulgent. The fresh flavor that is brought to the dish from the lemon and basil make it feel lighter than you would expect. 
This dish is one that the whole family will love. It is simple and easy to make, and it is full of delicious flavors.
This butter chicken recipe is compliant with the Whole30 diet (see also "Awesome Whole30 Shredded Chicken Recipes"). It is made in the Instant Pot, meaning the dish will be ready in a very short time.
In this recipe, the chicken is deliciously tender and the sauce compliments the cauliflower rice very well.
Everything in this recipe is compliant with the Whole30 diet, so you don't have to worry about that.
Enjoy this great butter chicken recipe that the whole family will love. It is very quick to make so it serves very well as a weeknight meal.
Give this one a try today! 
This delicious chicken salad is always going to be a hit. It is very easy to make, with few simple ingredients.
It is also perfect for you if you are prepping meals as it can easily be stored in the refrigerator for lunches later in the week. 
This dish is perfect because, not only does it fit into the Whole30 diet, it is also packed full of healthy proteins.
It is perfect to eat right out of the bowl if that's what you prefer. Or, you can opt to put this dish in a lettuce wrap.
It is also perfectly served over fresh greens. As you can see, this dish is super versatile. You definitely won't get bored of this salad. 
This recipe is a game changer when it comes to the Whole30 diet and it is a great way to get the whole family on board with the diet! 
Sometimes it can feel like being on the Whole30 diet is very limiting. On occasion, all you can think about is those delicious chicken wings you used to love.
Well, look no further. We have a delicious crispy lemon chicken wing recipe that will blow your mind.
These wings are completely within the guidelines of the Whole30 diet, and they taste just as good as any other wing – maybe even better! 
These wings are very easy to make. Simply bake them in the oven with their lemon pepper seasoning. Then, toss them in a lemon sauce before serving. 
These wings are great as part of a meal. The whole family will love these wings served with salad or cauliflower rice. 
They also work very well as a party snack. Watch out though, they won't last long! You'll have to make sure you get in there early.
This Jalapeno popper chicken salad is full of flavor. It is a delicious meal option that will add a kick to your day.
It is Whole30 compliant, and keto friendly, so you don't have to worry about that.
This salad is super easy to make and it is perfect for meal prep.
If you make this salad ahead of time, then you can just grab it out of the refrigerator and have it for lunch on the go.
This will stop you from picking up snacks outside of your diet. 
This dinner is grain free, dairy free, gluten free, nut free and coconut free. If you prefer to use turkey over chicken, there is no harm in replacing the chicken in this recipe (see also "Tasty Whole30 Ground Chicken Recipes").
Turkey may take a little longer than chicken to cook, though, so make sure it is cooked through.
This recipe is great because you are in charge of the level of spice that you would like the dish to have. If you want a mildly spicy dish, reduce the amount of jalapenos.
If you are a spice lover, add some more! 
This chicken Shawarma dish is cooked using a slow cooker. This makes it a very easy dish to make, and the chicken will come out very tender.
It is a very quick version of a Middle Eastern favorite. 
This dish is great because you can do all the prep ahead of time. After that, the slow cooker will do the rest of the work.
This recipe is compliant with Whole30, so ensure that you do not add any ingredients that could change this.
This Tuscan chicken soup is low in carbs. It fits into the Whole30 and Keto diets, too.
You can whip up this dish in as little as 30 minutes, and you will have the chance to enjoy all of the flavors of Italy. 
This dish is free from dairy, sugar, gluten and grain.
This recipe is super easy to make. It is rich in garlic for a unique flavor that sets this dish aside.
It is also a great dish to make in bulk and freeze, allowing you to have many delicious lunches.
This soup thaws and reheats perfectly, sometimes it even tastes better the second time around as the flavors have had time to settle.
Final Thoughts 
So, now you have a list of 10 tasty Whole30 chicken recipes for you to try out today (see also "9 Tasty Whole30 Chicken Thigh Recipes").
This list is full of delicious meals that allow you to stick to your whole30 recipe while still enjoying some delicious and unique meals. 
The great thing about the recipes on this list is that they are perfect for the whole family. Your kids will absolutely love them.
They are also great because they offer the opportunity to make substitutions if there are any ingredients that you or your family are not fans of. 
If you're on a Whole30 diet, don't fret! There are plenty of delicious chicken recipes that you're absolutely going to love.
Give some of them a go today!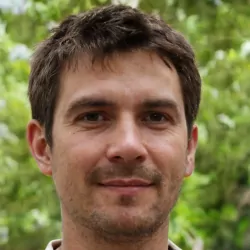 Latest posts by Justin Roberts
(see all)