Whole30 is a wonderful diet to follow in order to help your body reset itself and all of its systems.  Following the diet can help to restore your body to its optimum levels of efficiency. 
However, even though the Whole30 diet isn't overly strict, it can still be difficult to eliminate certain foods from your diet, especially when you are trying to alter recipes you already have. 
In this article, we will look at 20 amazing Whole30 chicken breast recipes that you can make to help keep you on track with your cleansing diet (see also "Amazing Whole30 Air Fryer Recipes"). 
Bruschetta is a delicious starter or finger food at a buffet.  However, it is not permitted when you are following the Whole30 diet. 
With this amazing recipe for Whole30 bruschetta chicken, you can enjoy all of the delicious and delicate flavors of the classic appetizer without affecting your diet (see also "20 Amazing Simple Whole30 Recipes To Make This Weekend"). 
Best of all, you get the flavors of bruschetta in a much larger quantity with this recipe. 
Chicken breast always runs the risk of being incredibly dry and unappetizing, especially if you aren't the most confident or experienced cook. 
However, With recipes such as this Whole30 sausage, mushroom, and spinach stuffed chicken breasts, you won't have to worry about dry chicken (see also "Awesome Whole30 Soup Recipes"). 
The moisture from the mushrooms and spinach help to prevent the chicken from drying out during the cooking process. 
Another failsafe way to avoid your chicken from becoming too dry while you are cooking it is to make a delicious creamy recipe. 
This Whole30 creamy lemon chicken with asparagus and mushrooms recipe is perfect for a family dinner that fits within the parameters of the Whole30 diet. 
You can also swap the asparagus and mushrooms for other vegetables that you and your family enjoy to keep the dish interesting. 
Schnitzel is another great recipe that is hard to believe is Whole30-compliant.  This amazing recipe for Whole30 Mexican chicken schnitzel is a little bit different from your average schnitzel recipe (see also "Awesome Whole30 Summer Recipes"). 
There are so many wonderful spices used in this dish that you will want to continue making it after you have finished the diet.  The spices help to make this an extra warming and comforting dish. 
Buffalo chicken wings are a common favorite, especially among sports fans.  However, they aren't always the most healthy option and it can be difficult to guarantee that they are Whole30-friendly. 
With this amazing Whole30 buffalo chicken casserole, you will be able to get your fix of buffalo chicken flavors while knowing that you are honoring your diet.  This is another great recipe that is perfect for the whole family. 
Chicken piccata is a delicious dish that is packed with flavors.  With this Whole30 lemon chicken piccata recipe, you will wonder how you ever ended up with dry chicken breast before. 
The wonderful combination of ingredients used in this recipe creates beautifully layered flavors that complement each other perfectly.  You can serve this dish with cauliflower rice to make it more substantial.  
Butter chicken is a classic family dinner recipe, however, not all recipes for it are totally Whole30-friendly. 
With this recipe, you will know that the entire recipe is perfect for your body's reset and won't affect your progress. 
Making this dish in the slow cooker allows for all the wonderful ingredients to perfectly infuse with each other.  This creates a dish that has a full-bodied and rounded flavor. 
If you are looking for a lighter chicken dish or even the perfect option for a healthy lunch, this is the recipe for you.  This Whole30 Asian chicken chopped salad is absolutely bursting with nutrients. 
There are so many wonderful health benefits to eating this salad on a regular basis.  Even when you are done with the Whole30 diet, this can be a recipe that you come back to time and time again. 
Sesame chicken is a common favorite when it comes to Asian cooking.  However, it is possible that many recipes for this beloved dish are not compliant with the Whole30 diet. 
Thankfully, with this Whole30 Instant Pot sesame chicken recipe you will be able to enjoy this classic meal without affecting your diet.  You will also be able to make it in no time at all thanks to the wonder of the Instant Pot. 
If you prefer a cleaner and healthier-looking chicken breast recipe, this is the dinner that you need to incorporate into your life. 
This recipe provides you with all the nutrients and food groups that you need on the Whole30 diet.  It also has the added bonus that it tastes pretty good too. 
This is another delicious, creamy recipe that will feel super indulgent but fits perfectly with the Whole30 diet plan.  The garlic in this recipe provides plenty of flavor and a little bit of spice and tanginess. 
This is a great recipe to serve over Whole30 mashed potatoes for a filling meal (see also "Tasty Whole30 Potato Recipes"). 
Soups are a great option for a light and healthy dinner or a nutritious lunch. 
This recipe for a Whole30-friendly, healthy chicken pot pie soup is certainly one that you will want to add to your rotation of recipes during the diet.  You can add any leftover vegetables to this recipe too to bulk it out and avoid food waste. 
Creamy Tuscan chicken is another dish on this list that will feel super indulgent and like it cannot be Whole30-compliant in any way. 
Thankfully, however, it is and it makes a great family dinner recipe that everyone can enjoy.  Again, this can be served over Whole30 mashed potatoes or even cauliflower rice. 
Another great recipe for chicken breasts is this Whole30 herb-crusted chicken breasts recipe. 
This is a great way to get the younger members of your family involved in cooking dinner at the weekend.  They can get their hands dirty coating the chicken breasts ready for cooking. 
Another recipe that the kids can get stuck into and get a little messy making is this Whole30-compliant chicken tenders recipe. 
The best thing about this recipe is that you can make the tenders and then serve them with sides that either are or aren't Whole30-friendly.  The kids can enjoy veggies and fries while you have veggies and cauliflower rice. 
If you are a fan of simple, no-fuss, hands-off recipes, this dish is going to be perfect for you.  This is one of the easiest recipes on this list and is bursting with flavor and nutrients. 
This easy, 5-ingredient Whole30 sheet pan chicken recipe can be made entirely on one sheet pan which really cuts down on the dishes afterward.
If you are looking for a recipe that is a little more complex but still fits the parameters of your Whole30 diet, these prosciutto-wrapped chicken bundles are for you. 
The best thing about this recipe is that the spinach and artichoke filling inside the bundles can be replaced with any vegetables of your choice to make the dish extra special. 
French onion soup is a classic dish that you will have at least heard of.  With this recipe, the flavors that make French onion soup so popular are incorporated into a delicious chicken dish. 
The French onion chicken is made in the Instant Pot in this recipe which makes it super quick and easy.  You can also make this recipe in the oven or on the stove. 
If you are looking for a recipe that is super healthy, light, and lower in calories, this is a great option. 
These Whole30 chicken lettuce wraps make a brilliant light lunch or a healthy snack for those days when you need something savory to tide you over between meals.  Make sure that you use fresh lettuce for that amazing crunch. 
This recipe for Whole30 chicken salsa stew is a great option if you are opting to do the Whole30 diet during the colder months (see also "Tasty Whole30 Chicken Recipes").  This stew is super comforting and warming. 
It is sure to get you through those long, cold winter nights while helping your body to reset and work at its best. 
Final Thoughts
There are so many amazing Whole30 chicken breast recipes that you can try (see also "9 Amazing Whole30 Cabbage Recipes"). 
Whether you are looking for something comforting or something light and healthy, there is a recipe in this list that is perfect to help you stick to the Whole30 diet.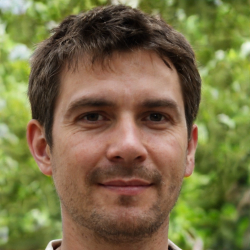 Latest posts by Justin Roberts
(see all)