If you've recently begun the keto diet, then you'll have found out pretty early on that eggs are some of your best friends.
They're a fantastic staple of the keto diet, as they naturally contain no carbs, and are loaded with protein to keep you going throughout the day.
As well as this, they're also low in calories, so you don't have to worry about over indulging. 
Another great thing about eggs is that they're so versatile. They can be added into practically any dish, and add a lot of flavor and texture to the meal.
So, if you've been on the hunt for some tasty keto egg recipes to try, then we're here to tell you that you've come to the right place. 
Below, we take a look at some of the tastiest keto egg recipes out there. To find out more, simply keep reading below, as we take a closer look. 
If you're looking for one of the tastiest keto breakfast recipes in town, then you simply have to try this amazing sunshine breakfast casserole recipe (see also "Amazing Paleo Stuffed Pepper Recipes").
It's super easy to make in the mornings, and is great for feeding the entire family. 
With lots of tasty ingredients such as red bell peppers, Italian sausage, broccoli, turmeric, and olive oil, this recipe might just become a staple in your household.
Make this in a large batch to enjoy the next day too. 
Looking for some tasty appetizers to serve up at your next dinner party? If so, then why not check out these keto devilled eggs. You don't need any additional carbs to make these tasty treats. 
They're loaded with everything we adore, including lots of creamy mayonnaise, zingy mustard, and plenty of spices.
Enjoy these as a snack whenever you're feeling a little bit peckish, but don't want to forgo your diet. 
If you're wondering how you can make an incredibly tasty and easy keto based breakfast, then please allow us to direct you towards this recipe. All you'll need in order to make this dish are a few simple ingredients. 
These include eggs, bacon, and some super fine almond flour. With just these three items, you too can create these cute little muffin cups. 
If you've tried making an omelet before, you'll know that it can actually be quite tricky business. The egg often sticks to the pan, leaving you with a less than perfect breakfast based mess. 
Well, this recipe provides you with some handy tips and tricks for making the very best keto omelet in town. With it, you too can create a super aesthetically pleasing breakfast food item. 
If you've been on the hunt for a keto dessert recipe that uses eggs, then allow us to present you with this tasty recipe.
We bet that when you started the keto diet, that you thought you'd have to give up some of your favorite custard based desserts, but this simply isn't the case. 
This one tastes just as good as the real thing, and uses a few simple alterations so that you don't require any sugar.
The best thing about this recipe is that it only contains 1 net carb per serving too. 
If you're looking for a tasty keto recipe that can be eaten for breakfast, lunch or dinner, then you're going to adore this one.
This hash recipe has plenty of crunchy cauliflower pieces, tasty and flavorful corned beef, and some delicious seasonings. 
We promise that you won't miss the mashed potatoes one bit with this tasty recipe. 
If you're looking for a quiche recipe that's also keto friendly, then we'd recommend that you try this delicious variety.
Don't worry, you don't need to go crustless either. This recipe shows you how to recreate your own keto based crust. 
You'll be amazed at how similar it tastes to the real thing too. 
If somebody were to ask us what our favorite dessert was, then we'd point them towards this keto custard tart recipe.
It's loaded with a juicy egg filling, as well as being packed with lots of warming fall spices. Finally, it's encased within the tastiest almond flour based pastry we think we've ever tasted. 
This recipe is so tasty, we think it's even better than the 'regular' version. 
If you're looking for an incredibly easy keto based breakfast or lunch option, then we'd recommend that you take a look at this tasty recipe.
It's honestly the simplest on our entire list, and just involves preparing some delicious scrambled eggs to eat with your smoked salmon. 
Serve this with a bed of lettuce, as well as a lemon wedge to elevate your dish to the next level. 
Scotch eggs are a favorite treat for many of us, but since adopting the keto diet, we've struggled to find an alternative that's just as good as the real thing. Thankfully we think that we've found it with this recipe. 
If you want to recreate your favorite snacks, then you'll be pleasantly surprised at how few ingredients you'll actually need.
This one just involves some sausage meat, eggs, olive oil, almond flour, and flax seeds. 
These make a fantastic snack for when you're feeling peckish, or for serving up to guests at a dinner party. 
If you're looking for one of the tastiest keto dinner recipes out there, then we urge you to try this indian boiled egg curry.
It's deliciously sweet and mild, and has a creamy texture that we absolutely adore.
Before adding your hard boiled eggs to the curry, you're going to want to pan fry them first. This will help you to achieve a perfectly crisp outer layer that works so well in the dish. 
Sometimes you don't want to spend too much time fussing over your lunchtime meal, and just want something easy and delicious to prepare.
In this case, we think you'll adore this keto egg salad recipe. 
It's loaded with mayonnaise, which many of you will know is the most keto friendly dressing of all time. This one's great for enjoying on a warm summer day, and you need something fresh to eat. 
We absolutely adore how aesthetically pleasing these egg and ham rolls look. This one is great for when you're running late for work, and don't have much time to prepare an elaborate breakfast meal. 
These egg and ham rolls can be prepared the evening before, then all you have to do is put them in the refrigerator overnight, and they're ready to go in the morning when you are.
The best thing about this recipe is that you'll only require 4 ingredients in order to make them too!
If you want a super tasty and indulgent breakfast food item to prepare this weekend, then we'd recommend that you take a look at this egg and cheese fritter recipe.
Cheese, for breakfast? We hear you ask. Yes! This recipe is deliciously indulgent, and allows you to indulge in one of your favorite ingredients in the morning. 
They're super easy to make, and you won't even require your oven. Simply heat them up in the pan and you're good to go. These taste amazing when paired with some sour cream. 
If you're looking for an incredibly easy and delicious pulled pork and egg recipe for this lunchtime, then we'd recommend that you try these wraps.
They're packed with a pull of deliciously tender meat that simply falls apart in your mouth. 
They're also filled with lots of additional fresh and flavorful ingredients, such as jalapenos, onion, garlic, tomatoes, avocados, and onions.
Instead of using a regular tortilla, they're encased in a super tasty egg based wrap that's to die for. 
Great for eating before hitting the gym, as these egg based wraps are absolutely loaded with protein. 
Final Thoughts 
To sum up, there are so many tasty keto egg recipes out there to try.
Eggs are one of the most versatile ingredients you can utilize on the keto diet, and allow you to make a wide range of different meals, including breakfast items, lunch items, dinner items, and even desserts too.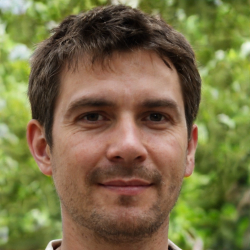 Latest posts by Justin Roberts
(see all)