Pork is one of the best meats out there, with its tender texture and delicious flavor, and there are endless dishes that you can use it in.
However, if you're following the low-carb keto diet, are you able to enjoy many of these mouth watering meals?
Thankfully, yes!
Pork contains absolutely no carbs, making it the ideal meat for a keto diet. In our tasty guide below, we've got the 15 best keto pork recipes for you to try today (see also "Paleo Bagels Recipes").
However you like your pork, you're sure to find recipes in here that become future favorites!
15 Best Keto Pork Recipes To Try Today
We're beginning our list with this delicious recipe for pork chops drizzled in a flavorful butter garlic sauce.
It's a dish that's low in carbs and keto-friendly, and it's super quick and easy to make, taking a total of just 15 minutes. Perfect for a weeknight family meal!
For the pork chops themselves, you'll just need the meat, salt and pepper, some Italian seasoning, and a little onion powder to bring out maximum flavor.
As for the butter garlic sauce, it's a recipe that you'll be coming back to repeatedly – and even using in other meals!
The sauce uses butter and minced garlic primarily, but also some chicken stock and heavy whipping cream. Naturally, the cream makes the sauce extra light and creamy, so it simply melts in your mouth.
Another delicious recipe for keto-friendly pork chops with a creamy sauce, only the sauce this time is based around rich, mouth watering mushrooms.
Better yet, the meal takes just 5 minutes to prepare and a further 20 minutes to cook!
The delicious sauce pairs brilliantly with the tender pork chops, and the sauce includes the earthy taste of mushrooms with the nutty hints of garlic.
Meanwhile, heavy whipping cream makes the sauce extra creamy, and the inclusion of thyme and chopped parsley add a hint of herbiness to the mix.
This next keto-friendly recipe involves tender pork chops covered in a mouth watering sesame sauce, along with green beans to add some healthiness and crunch to the dish. 
The sesame sauce used here is one that you're sure to keep making again and again in the future, because it can be applied to so many dishes thanks to its complex, vibrant profile of different flavors.
For example, gluten-free soy sauce adds a brilliant blend of saltiness and sweetness, while rice vinegar adds some sharp sourness. Those who want a spicier sesame sauce can also add a teaspoon of sriracha!
A fantastic Cuban dish that's also keto-friendly, this recipe tells you how to make a delicious pork lechón that's covered in a mojo marinade.
Though not a difficult recipe, you need to leave plenty of time to make this dish, because it's cooked on a low heat for 6-8 hours!
As for the ingredients, the mojo marinade is the key attraction here. This marinade is made by combining white wine vinegar, sour orange juice, salt, garlic, pepper flakes, cumin powder, and oregano.
As you can imagine, it creates a marinade that's sour, salty, spicy, and everything in between!
Everybody loves a good stir fry and this recipe offers one that's both packed with flavor and follows the keto diet. Better yet, it can be made in fewer than 20 minutes!
When we say "packed with flavor", we mean it, because this delicious dish has countless ingredients all bringing their own unique tastes and edges to it!
For example, minced ginger adds a touch of warmth to it, while red chili sauce and sliced chilis give the dish the dish spiciness.
Meanwhile, soy sauce adds a combination of saltiness and sweetness, and lemon juice creates just a hint of sharp tanginess.
This next keto-friendly pork recipe is quick to make (20 minutes) and offers a delicious mix of tender pork chops, creamy cheese, and sharp garlic.
The pork chops are browned with garlic cloves and onion, before the meat is removed and the other ingredients are added to make the creamy sauce – things like cheddar cheese, cream cheese, parmesan cheese, heavy whipping cream, Italian seasoning.
As you can see, this dish features a whole lot of cheese!
The pork chops from this recipe are topped with a supremely succulent sweet and savory glaze – they look like a million bucks, and taste even better!
On top of that, the recipe is perfectly keto-friendly, thanks to its low amount of carbs.
To make the sweet and savory glaze, you primarily need keto-friendly honey, balsamic vinegar, and soy sauce. These help to give the glaze some of its sharpness and sweetness.
Meanwhile, dried basil, minced garlic, and salt and pepper are also added into the glaze mix.
Our next pick is this simple, delicious dish of pork medallions covered in a creamy Dijon sauce. Better yet, the dish is fantastically low in carbs and keto-friendly!
To make the pork medallions, you need to pound up some pork tenderloin, so ensure you have a meat tenderizer to make simple work of this.
As for the Dijon sauce, it unsurprisingly uses Dijon mustard to give it a strong and spicy kick. Meanwhile, the sauce also requires hot horseradish, which is similarly pungent and spicy.
Some heavy cream helps to make the sauce extra creamy and light, while tarragon gives it a slight licorice-like edge.
If you want something a bit more bite-sized, then you can't go wrong with these keto-friendly garlic pork bites.
They're the perfect finger-food for snacking on, or bringing to parties, and they've got a brilliant honey garlic sauce.
Boneless pork chops are cut into 1 inch pieces, while the sauce is whisked together in a measuring cup and only added later on in the recipe.
The sauce is made from garlic, allulose honey, sweetener, glucomannan, water, and tamari.
Our next recipe involves pork belly covered in a perfectly sweet and spicy glaze. It's keto-friendly and takes very little preparation time.
However, the pork belly will need to simmer for about 2 hours, so make sure you factor enough time in!
For the delicious glaze, you need ingredients such as ground ginger (for warmth), chili pepper flakes (for an extra kick of spice), and soy sauce (to give it a brilliant blend of saltiness and sweetness). 
This keto-friendly pork recipe is far quicker to make, taking a total of just 18 minutes to prepare and cook, and the tender pork loins are covered in an extremely creamy, extremely dreamy sauce.
Creme fraiche is like a tangier and fresher version of sour cream, and its light and creamy texture is perfect for combining with sharp, tangy mustard to make a great sauce for your scrumptious pork loin.
Covered in a creamy and delicious garlic butter sauce, these fried pork chops are an ideal keto-friendly dish, and the addition of mild and sweet zucchini simply makes them even better.
The garlic herb butter is ridiculously easy to make, and you'll only need five ingredients! They are: garlic powder, butter, parsley, basil, and oregano.
The final three of those help to give the sauce plenty of herbiness. 
Everybody loves a delicious casserole, they're so filling! This recipe for a keto-friendly pork casserole is packed with plenty of cheesiness, as well as loads of mouth watering flavor.
The cheesiness for the casserole comes from two sourcesL some cream cheese and some parmesan cheese. As a result, you can be sure that this is one cheesy dish!
On top of that, the cream cheese makes the casserole creamy and light, as does the inclusion of heavy cream. 
Meanwhile, a teaspoon of paprika gives the dish a hint of spiciness.
Pork and cabbage are a great combination, with the tender meat pairing brilliantly with the crisp refreshment of the cabbage.
Naturally, this keto-friendly recipe brings you that mouth watering combination, and even covers it in a fabulously creamy bacon sauce.
Our final pick is this spicy, keto-friendly dish that pairs crispy pork shoulder with soft broccoli. 
The spiciness for this meal comes from a combination of red pepper flakes and ground red pepper, which give the dish a hot kick that spice lovers will really like.
Final Thoughts
Pork contains no carbs, making it the perfect food for a keto diet. There are all kinds of keto-friendly pork dishes available, with all varieties of sumptuous sauces to accompany them, and you can find the 15 best with our guide!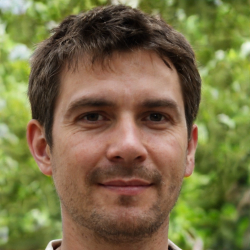 Latest posts by Justin Roberts
(see all)