Rhubarb is one of the most fascinating vegetables out there, with its vibrant appearance and its incredibly unique sharp, tart flavor.
As a result, it's a treat to use in a wide range of desserts, and you can also use it in more savory things like salads. However, will followers of the low-carb keto diet be able to enjoy rhubarb dishes and desserts?
Rhubarb is relatively low in carbs, so it's a fine treat to have for keto followers who are keeping their daily carbohydrate intake low. Typically, though, rhubarb recipes use plenty of sugar, which is extremely high in carbs.
Does this mean keto followers can't enjoy rhubarb recipes? Thankfully, no! There are plenty of rhubarb recipes that use sugar replacements, allowing keto dieters to still enjoy them.
In our delicious guide below, we've got the 15 best keto rhubarb recipes for you to try today (see also "Paleo Cinnamon Rolls Recipes"). Whether you like your rhubarb in a sweet dessert or in a more savory dish, you're sure to find recipes here that you love.
Read on!
15 Best Keto Rhubarb Recipes To Try Today
We're starting our list off with one of the fantastic savory rhubarb dishes that keto followers can enjoy!
Everybody loves a good salad, because they're not only packed with flavor and ingredients, but also packed with healthiness! Better yet, they're incredibly quick and easy to throw together. 
This keto-friendly, low-carb salad combines the tart taste of rhubarb with healthy spinach leaves and a variety of other ingredients.
For example, there are fresh tomatoes for extra healthiness and soft goat cheese for some cheesiness.
A rhubarb crumble is one of the very best types of crumble there is, because the sharp and tart flavor of the vegetable pairs perfectly with the crisp crumble topping!
Even better, this recipe is keto-friendly, thanks to the fact that it's low in carbs and uses sweeteners in place of high-carb sugar. 
Rhubarb isn't the only fruit in this crumble, either, because you can also use raspberries, strawberries, or a mixture of both.
These sweet and sharp fruits go perfectly with rhubarb, and they help to make the crumble burst with even more flavor – and healthiness. 
Another great rhubarb dessert that you can make is rhubarb muffins, which are a perfectly soft and chewy snack with the classic tart and tangy flavor of rhubarb.
Even better, with this recipe you can make it so that these delicious muffins are perfectly keto-friendly, since they're low in carbs and sugar-free.
You need a variety of baking staple ingredients for these muffins, with things like baking powder, eggs, and vanilla extract. Meanwhile, sweetener is used in place of sugar, and fresh rhubarb is used for the key flavor.
On top of that, nutmeg and cinnamon help to give the muffins an extra edge of warm spice. Delicious!
Another fantastic rhubarb snack that's perfect for an afternoon treat or packing in your lunchbox is rhubarb crumble bars, which give you gorgeous, bite-sized bars filled with tasty rhubarb and strawberry.
Better yet, these bars are all keto-friendly!
Essentially small bars of rhubarb crumble, you need to make an almond flour crumble and crust for these, then a delicious jam filling. For the filling, it uses both sliced rhubarb and sliced strawberries.
Our next pick for keto rhubarb recipes is this fantastic strawberry and rhubarb crisp, which is low in carbs and free of sugar.
On the one hand, you've got its filling, which makes use of chopped rhubarb and sliced strawberries to give you a double dose of sharp healthiness.
On the other hand, you've also got its topping, which uses cinnamon for a hint of spice and chopped almonds to add a slight nuttiness. 
Brilliantly moist, fluffy, and light, this keto-friendly rhubarb cake is a fantastic dessert that you'll keep coming back to again and again.
It uses tasty vanilla crumbs, a mouth watering rhubarb filling, and a topping laced with cinnamon. Even better, the whole thing is sugar-free and low in carbs!
You need various baking staples for the cake, such as eggs and butter, while a granulated sugar takes the place of the sugar.
Meanwhile, the cake is topped with a cinnamon streusel, which adds some warmth and spice to every bite.
Of course, you don't have to make an entire dessert with your rhubarb, you can simply prepare it on its own – roasted!
This keto-friendly roasted rhubarb is a fantastic and easy snack, and it goes really well with some cooling ice cream.
This treat couldn't be easier to make. Simply cut your rhubarb into finger-size pieces, then put it on a baking tray and add vanilla seeds, grated ginger, and vanilla pod for extra flavor. Bake it in the oven, and you're done!
Everyone loves a great cheesecake, and a rhubarb cheesecake is one of the best varieties there is! The tangy taste of the rhubarb contrasts brilliantly with the soothing, moist cheese and crumbly biscuit.
This recipe is low in carbs and keto-friendly.
The recipe is split into three parts. One of them is the keto-friendly crust, which is easy to make and contains sweetener instead of sugar.
After that, you've got the fresh rhubarb. Finally, there's the layer of cream cheese, which also uses sweetener. 
Another great keto rhubarb cake, this delicious dessert is soft and moist, and can be served with jam, cream, or custard. Each portion contains just 2 grams of carbs, making it keto-friendly!
Rhubarb is the key flavor in this cake, with its delicious tartness offering a fruity sharpness in every bite. However, ground ginger is also a key ingredient, which complements the rhubarb well and gives the cake warmth.
A great gooey treat that makes full use of tangy rhubarb, this keto-friendly stewed rhubarb is an easy dessert – taking just 5 minutes to prepare and 15 minutes to cook.
It can be enjoyed on its own, or used as a delicious sauce to go on your favorite cakes and desserts. Why not add it to a rhubarb cake from our list?
All you need for this dessert is rhubarb, water, and a substitute for granulated sugar (keeping it sugar-free and keto-friendly). You also have the choice to use a cinnamon stick, giving a spicy edge to the fruit.
Another recipe for a rhubarb sauce that you can enjoy on its own or add to other desserts, this keto-friendly recipe is also quick and easy to make, requiring just 4 ingredients.
Even better, it's low in carbs and free of sugar!
The ingredients are: diced rhubarb, lemon juice, water, and allulose. Allulose is a low-calorie sweetener that substitutes sugar!
Rhubarb and lemon pair together extremely well, both being sharp in flavor, with the tartness of the rhubarb and the citrus tanginess of the lemon.
As a result, they're the dream couple for tasty desserts, such as these keto-friendly rhubarb lemon meringue squares! A delicious bite-sized snack, these are keto-friendly and easy to make.
Each square has three layers. The bottom layer is a moist, lemon-flavored cake, while the middle layer contains a rhubarb custard that is sweet yet tart. Meanwhile, the top layer is fluffy meringue.
The layers complement each other brilliantly, the soft sponge contrasting with smooth custard and tasty meringue.
Fool is a dessert popular in England that typically uses stewed fruit or berries and a sweet custard (or sometimes whipped cream).
This keto-friendly recipe tells you how to make a rhubarb and orange fool, and it's very easy to make.
Like rhubarb and lemon, rhubarb and orange is a fantastic combination, because they both offer very sharp, tangy flavors that are just different enough to stand out.
This uses sliced rhubarb and grated orange peel, and they're combined with heavy cream to give you a dessert treat that's goopy and delicious. To keep it keto, sweetener is used in place of sugar.
A fantastically tasty spread for you to enjoy on its own or with other meals, this keto-friendly rhubarb chutney is easy to make and full of flavor. 
There's plenty of spice in the chutney, thanks to the use of cinnamon, cloves, and ginger.
We're finishing our list with a totally tasty keto-friendly rhubarb trifle! It has various layers: whipped cream, spongy cake, smooth custard, delicious fruit, and fruit gelatin. 
As if it wasn't delicious enough, you can also choose to garnish it with raspberries on top (for extra fruity healthiness) and roasted pistachio nuts.
Final Thoughts
Rhubarb is relatively low in carbs, making sugar-free rhubarb desserts great for keto diet followers. Find the best keto recipes with our guide!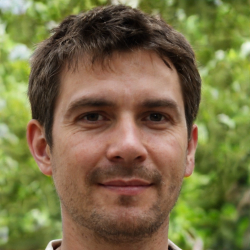 Latest posts by Justin Roberts
(see all)