Steak is one of the perfect foods for people following the low-carb keto diet, because it contains absolutely no carbohydrates. On top of that, it's packed with protein and plenty of rich flavor!
There are loads of mouth watering steak recipes out there, however, which can often make it difficult trying to narrow down the options.
Thankfully, we've done the work for you! In our tasty guide below, we've got 15 marvelous keto steak recipes for you to cook today.
Every recipe is delicious, nutritious, and follows the keto diet without fail!
15 Marvelous Keto Steak Recipes To Cook Today
Our first recipe is for this deliciously filling steak recipe, which takes plenty of flavor from the sumptuous garlic butter and the mushrooms and asparagus accompanying it.
It's a dish that's low in carbs, keto-friendly, and even free of gluten.
Even better, it's easy to make! You'll only need a handful of ingredients besides the steak: butter, minced garlic, salt and pepper, and some fresh rosemary and thyme.
The steak is seasoned with salt and pepper, then added to a hot pan to sear. Once the meat is nearing finish, the garlic, butter, and herbs are all added in to make it simply pop with flavor. 
Steak and eggs is always a classic meal, and it's especially great as a keto-friendly dish. The meal is full of protein, massively low in carbs, and incredibly quick and easy to make.
All you need is the steak (pick your favorite type), eggs, butter, and marinade. Better yet, it's not only the steak that you can customize, because you can also decide exactly what style you make the eggs in!
The steak is marinaded in a marinade of your choice, then added to a skillet that's already had butter melted in it.
Once the steak is cooked to the level that you want, it's removed and the skillet is cleaned. Some more butter is then added, and the eggs are cooked in the skillet! 
This next recipe gives you a deliciously tender steak that's covered in a rich and smooth mushroom cream sauce. It's an ideal dish for keto followers, since it's very low in carbs. 
The steak is cooked in a skillet with butter, before mushrooms are added into the mix too. Once the heat is lowered, some garlic is thrown in also, then chicken stock.
A mouth watering mixture of Worcestershire sauce, black pepper, and cream cheese follows later, and the final result is a dish that you'll keep coming back to again and again.
Steak and shrimp isn't going to be the first meal on your mind, but it should be!
The combination of the tender steak and the tasty seafood is perfect, and there are all kinds of onions, peppers, and vegetables added into the mix too to make it extra delicious. Even better, the dish is keto-friendly!
In terms of the other ingredients accompanying the steak and shrimp, it's a mouth watering list.
You'll need chopped red onion, some minced garlic, sliced asparagus, sliced zucchini, and chopped red bell pepper.
On top of all that flavor, there's the option to add Cajun seasoning too – but only if you love your meals spicy!
The next recipe is a Philadelphia classic that's beloved all over the United States: the cheese steak.
However, this dish takes things one step further, by adapting the cheese steak into a mouth watering casserole. It's a filling and delicious dish, and one that's naturally keto-friendly.
The casserole is packed with ingredients, but it only takes 10 minutes to prepare before you put it in the oven for an additional 30 minutes.
Besides the steak, you'll need a few different types of cheese: provolone cheese, parmesan reggiano cheese, and cream cheese.
These ensure the dish is absolutely dripping with cheesiness! Additionally, things like mushrooms, Worcestershire sauce, and green peppers help to add even more flavor.
After the size and scope of a casserole, it's time for something more straightforward!
Keto steak and greens is as simple (and delicious) as it gets, simply being pan-seared steak accompanied with a healthy salad. 
The salad is bursting with healthiness, thanks to plenty of leafy greens, but it's also got plenty of flavor thanks to sharp lemon juice, cheesy parmesan, and salt and pepper.
Additionally, the recipe explains how to make a Romesco Sauce, a nutty and spicy sauce that will work wonders with your steak.
Another variation on steak and garlic butter, this recipe gives you deliciously bite-sized chunks of tender meat to enjoy with the flavorful sauce.
It's a recipe that's keto-friendly, and it's very quick and easy to make, needing only a few ingredients.
Besides your steak (which is cut into small cubes for bite-sized goodness), you need some minced garlic clove, butter, salt and pepper, and oil.
For the butter, you either use ghee or a vegan butter of your choosing.
It all ends with a dish that's tender and tasty!
It's always a good idea to have a delicious gravy with your keto-friendly steak, and this recipe provides you with a rich and tasty onion gravy that you'll surely end up re-using again and again in other recipes. 
To make the gravy, you begin by slicing your garlic and onion thinly.
These are then cooked gently in some melted butter, until stock and xanthan gum is added after a few minutes. It's an incredibly simple gravy to make, yet one packed with flavor!
A perfect blend of tender meat and healthy vegetables, this recipe combines thinly sliced steak with tasty broccoli, and coats it all in a mouth watering stir fry sauce.
The stir fry sauce brings a fabulous range of flavors to the meat and vegetables, thanks to a wide range of ingredients.
To make it, you'll need things like ginger, garlic, chili garlic sauce (which gives it a slight spicy edge), brown sugar monkfruit (which gives it extra sweetness), soy sauce, and more. 
This next recipe is all about the delicious pairing of tender, rich steak cubes with the unique mixture of sweetness and bitterness that is zucchini. 
It's all made together in a single skillet, making it an extra easy dish to throw together. Better yet, it's keto-friendly!
Our next pick is this fantastically healthy, fantastically filling, salad packed with juicy steak and tasty avocado – and plenty of other ingredients!
It's a great dish in terms of healthiness, but it's also packed with all kinds of fabulous flavors.
Besides the steak and 2 diced avocados, the salad contains diced tomatoes, minced garlic, and shredded cheese.
In addition to those, there are many different juices added into the mix, all bringing their own unique edges!
For example, a dash of lime juice adds some tanginess, and apple cider vinegar adds some sharp fruitiness. You even have the option of adding hot sauce, if you love things spicy!
While we had Philly cheese steak in the form of a casserole earlier, this is the traditional cheese steak, packed with flavor and cheesiness. On top of that, it's perfectly keto-friendly!
The dish gets its cheesiness from just one source of cheese this time (provolone), but the 7 slices of this tasty cheese still makes it plenty cheesy.
In addition to that, the cheese steak gets all kinds of sharp flavor from red and green bell peppers, as well as Italian seasoning. 
Fajitas are famously full of flavor and color, and the keto steak fajitas in this recipe are no exception!
The tender meat, vegetables, and powders all help to make this a dish that pops with vibrant flavor, and you can serve it all in a tortilla. 
Red onions, bell pepper, and zucchini help to round out the fajita with plenty of taste, while cumin and chili powder help to give the dish some spice.
Meanwhile, a couple of teaspoons of lime juice help to make it deliciously tangy.
This mouth watering keto-friendly meal is packed with flavors, with tender and juicy meat that's mixed with soft cabbage mash and a rich red wine gravy.
On top of that, it includes bacon lardons too, giving it an extra meaty edge!
Our final pick is an American Czech classic, a perfect finger-food that involves steak and eggs wrapped in a tasty dough. 
Add into the mix a touch of honey and some sliced onions, and these are flavorful treats you must try!
Final Thoughts
Steak dishes are perfect for the low carb keto diet – find your future favorite steak meals with our mouth watering guide!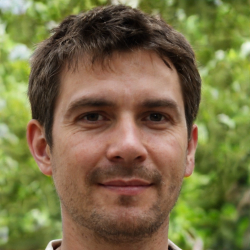 Latest posts by Justin Roberts
(see all)