Pumpkin doesn't just have to be a seasonal treat, it's a delicious food that can be enjoyed all year round in a large variety of dishes and baked goods.
However, is pumpkin suitable for people following the low-carb keto diet?
It is! Though it doesn't have the lowest amount of carbs compared to other foods, pumpkin is relatively low in carbs, so you can enjoy it as long as you keep an eye on how much you're using.
In our tasty guide below, we've got the 15 best keto pumpkin recipes for you to try today (see also "Paleo Bagels Recipes"). Each of these is tested to be keto-friendly, so there's no worry of going over your carb limit!
Better still, each of the recipes yields a delicious, nutritious meal. Read on!
15 Best Keto Pumpkin Recipes To Try Today
We're beginning our list with this recipe for a delicious, creamy pumpkin soup.
It's the perfect, warming meal for you to enjoy on a cold evening, and you can whip it up in fewer than 30 minutes! Even better, it's totally keto-friendly.
The soup takes its pumpkin flavor from a can of pumpkin puree, which lends the dish that uniquely sweet and nutty pumpkin taste you know and love.
Meanwhile, heavy cream helps to make the soup deliciously creamy and thick, and chicken broth helps to liven it up too. Additionally, you can add red pepper flakes if you want a touch of spiciness!
Our next pick is the recipe for this deliciously filling pumpkin lasagna, which is packed with flavor and perfectly suitable for anyone on the keto diet to have!
Once again, the pumpkin flavoring for this mouth watering dish comes from a can of pumpkin puree.
Meanwhile, nutmeg adds a hint of seasonal warmth to the dish, and spinach adds some green healthiness to the mix.
In addition to those, there are three different types of cheese used: Ricotta, parmesan, and mozzarella. You can be sure that this is one cheesy, gooey dish!
This next keto-friendly recipe will set you back 10 grams of net carbs, which will be fine with recommended daily keto allowance of 15-30 grams of net carbs. 
While the previous recipes have relied on pumpkin puree, this recipe deals with both diced pumpkin and pumpkin seeds for some of its ingredients, giving it a strong and delicious pumpkin flavor.
Meanwhile, you also use rich mushrooms, whose earthiness contrasts nicely with the sweetness of the pumpkin. 
Of course, not all keto pumpkin recipes are going to be savory dishes, because there's an enormous range of delicious baked goodies that you can make with this beloved squash!
For example, these keto pumpkin bars are the ideal snack: low in carbs and covered with a homemade scrumptious cream cheese frosting.
For the pumpkin bars themselves, you'll need pumpkin puree and pumpkin pie spice to give it the unique flavor.
Meanwhile, you'll also need plenty of baking staples: baking soda, almond flour, vanilla, sweetener, eggs, and so on.
Another great dessert treat for you to make, which is still keto-friendly, this deliciously soft bread has a wonderful pumpkin taste.
That pumpkin flavor comes entirely from pumpkin puree, but you can also add some pumpkin pie spice in place of cinnamon to give it an extra edge of the delicious squash.
Additionally, bakers also have the choice to add a handful of mini chocolate chips to the bread, which go really well.
Cheesecake is one of the most scrumptious desserts there is, but surely you can't make a cheesecake that's keto-friendly and relatively healthy? Well, you can!
Low in carbs and free of refined sugar, this keto pumpkin cheesecake is the perfect sweet treat for you to make during the fall – or throughout the entire year!
For the cake filling, it takes a few ingredients. For its pumpkin flavoring, that comes from the inclusion of pumpkin puree and some pumpkin spice.
Even better, though, the recipe explains how you can make your own of both of these! And if you don't want to? Simply buy them.
Another great dessert is cookies, with their crisp outsides and soft, gooey insides.
They have the perfect combination of texture and taste, and these keto pumpkin cookies are some of the best you'll find! They're low in carbs, gluten-free, and even contain sugar-free chocolate.
Once again, the pumpkin flavoring comes from both pumpkin puree and pumpkin pie spice. However, the inclusion of cinnamon also adds warmth and pumpkin-like taste to the cookie.
Meanwhile, other ingredients include typical baking staples: baking powder, vanilla extract, eggs, butter, and so on.
Back to8. the savory pumpkin dishes, this keto-friendly pumpkin casserole is the perfect dinner for the whole family, with its strong pumpkin flavor and savory herb topping.
It's a great casserole to have with ham or turkey, and there's only 6 net carbs in each serving!
The casserole's pumpkin taste comes from pumpkin puree, and the dish is also very cheese thanks to the inclusion of two different cheeses – parmesan and ricotta.
Meanwhile, heavy cream makes the casserole really creamy. For the herb topping, it uses rosemary, thyme, and sage, providing an incredibly rich and herby flavoring!
Another great savory dish for you to enjoy, this chicken curry with pumpkin is keto-friendly and incredibly easy to make. After all, it only needs 6 ingredients, and takes fewer than 5 minutes to prepare.
However, it does then take 4 hours to cook, so you must make sure that you're leaving plenty of time!
For the pumpkin flavorings, the recipe uses pumpkin that's been cut into cubes. Meanwhile, cubed chicken breasts make up the meat part of the dish.
As for the curry flavor, that comes from curry powder or paste, and some coconut cream makes it especially creamy and delicious. Additionally, chopped spinach adds extra healthiness.
The pumpkin cheesecake that we looked at earlier was delicious, but what if you want it in a more bite-sized form? This is where keto pumpkin cheesecake bars come in.
Low in carbs, these rich cheesecake bars have brilliant layers of vanilla cheesecake and pumpkin cheesecake, crisp almond flour crust, and some pecan crumble to top it off.
The pumpkin cheesecake layer is put on top of the vanilla cheesecake layer, and it gets its pumpkin flavoring from both pumpkin puree and pumpkin spice.
Another brilliant variation on a classic pumpkin cheesecake, this mouth watering mousse is keto-friendly, packed with flavor, and incredibly light and fluffy. Even better, it takes just 5 minutes to make!
Canned pumpkin gives this dessert the bulk of its flavor, but you'll also need pumpkin spice liquid and pumpkin pie spice to give it even more taste.
Meanwhile, heavy cream makes it especially creamy, and cream cheese gives it the cheesy edge that every cheesecake needs. 
For an incredibly warming and tasty dinner, this keto-friendly beanless pumpkin chili is a must.
Packed with pumpkin flavoring and plenty of spice, it's a dish that will fill you up and keep you warm on a cold fall evening.
Even better, it takes just 15 minutes to prepare, and then an hour to cook.
The pumpkin flavoring comes from canned pumpkin and a tablespoon of pumpkin pie spice, and the strong squash flavor goes perfectly with the rich and tender ground beef that you'll also need.
Meanwhile, chili powder and cayenne pepper powder contribute the strong, spicy kick to the dish – perfect for spice lovers!
Everybody loves a good sheet cake, because they're incredibly easy to make, and give you loads of dessert! This keto pumpkin spice sheet cake is one of the best.
The cake gets its pumpkin flavoring from a pack of pumpkin puree, but there are also plenty of warm and spicy ingredients that contribute a pumpkin-like taste on top of that.
For example, you need ginger, cinnamon, nutmeg, and cloves. 
Deliciously simple, and deliciously quick to make, this keto-friendly pumpkin pie is the perfect dessert treat to whip-up. Better still, it's low in carbs and free of sugar!
The pie has an incredibly smooth filling that's bursting with cinnamon and pumpkin flavoring, and the soft inside contrasts brilliantly with the tender, buttery, and crisp crust on the outside. 
Our final pick are these supremely fluffy, massively tasty keto-friendly pumpkin muffins. Perfect for breakfast or as a snack, these treats are easy to make.
Pumpkin puree and ground cinnamon give the muffins their warm, tasty pumpkin flavoring, while typical baking essentials make up the rest of the ingredients.
Final Thoughts
There are loads of keto-friendly pumpkin dishes you can make, whether they're dinners or desserts. Find the very best with our list!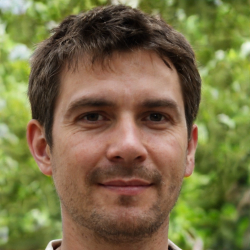 Latest posts by Justin Roberts
(see all)