Though sweet potatoes are not typically featured on a keto diet, they can be eaten in small portions like many vegetables.
They can be roasted, mashed, spiralized, or puréed to be used in a range of recipes.
That could be a dessert like Keto Sweet Potato Pie, Sweet Potato Pancakes, or Candied Yams With Marshmallows.
If you want a snack then you can make nachos, chips, or pie bars which should form part of a keto-friendly diet.
In this guide, we detail 15 wonderful keto sweet potato recipes to cook today.
Keto Sweet Potatoes
Low-Carb Keto Sweet Potato Casserole
Roasted Sweet Potatoes
Keto Sweet Potato Bites
Low-Carb And Candied Sweet Potatoes Served With Pecans
Low-Carb Candied Yams With Marshmallows
Low-Carb Mashed Sweet Potato With A Pecan Topping
Low-Carb Sweet Potato Pie Bars
Baked Sweet Potato Chips
Tex-Mex Spiralized Sweet Potato And Chicken Casserole
Keto Sweet Potato Nachos
Air Fryer Low-Carb Sweet Potatoes Wrapped In Bacon
Low-Carb Sweet Potato Pancakes
Keto Sweet Potato Pie
Sweet Potato Brownies
Wash the sweet potatoes and then cut them into cubes before combining them with chopped red onion, olive oil, cinnamon, honey, and rosemary until evenly coated.
Spray a baking sheet with cooking spray and ensure that each cube is coated.
Cook the sweet potato cubes for around 35 to 45 minutes at 375°F though stir them occasionally while they cook.
Sweet potatoes do not have to be roasted on their own but they can be cooked in a casserole.
That includes chopped-up sweet potato and cauliflower florets with flavor coming from sea salt, black pepper, cinnamon, and Monk Fruit allulose sugar substitute.
There is also a blitzed topping from pecans, more Monk Fruit allulose sugar substitute, unsalted butter, sea salt, and cinnamon.
Roast the vegetables then purée them until smooth and top with the pecan topping to bake until golden.
If you want to create a sweet version of Roasted Sweet Potatoes, cut them into thin slices and coat them with olive oil first.
Add seasoning then bake until tender which should take about 25 minutes.
While the sweet potatoes are cooking, mix together honey, almond milk, and vanilla extract to cook in a small saucepan.
Once the sweet potatoes have cooked, pour on the milk mixture and enjoy them while warm.
A few slices of crisped and crumbled bacon can create a richness with these Keto Sweet Potato Bites.
Preheat the oven to 400°F and combine the sweet potato slices with sea salt, olive oil, and black pepper to toss until evenly coated.
Line the potatoes in a baking tray, bake for 25 minutes then top with cheese, green onions, sour cream, and the bacon. Feel free to serve this as a tasty snack while watching sports or TV.
As long as you have a brown sugar replacement (such as Swerve), you can create deliciously candied sweet potatoes.
Peel the sweet potatoes and cook them in a pot with water then drain them and set aside. Combine the Swerve, butter, cinnamon, and salt in a saucepan and bring it to a gentle boil.
Place the sweet potatoes into a baking dish and add the pecans to the glaze before pouring it over the potatoes and bake until cooked through.
If you can find low-carb marshmallows then use them for this recipe. You can use a medium and diced sweet potato to boil until soft and then drain.
Pour the sweet potato cubes into a baking dish and top with unsalted butter then sprinkle with erythritol.
Prepare the low-carb marshmallow cream and then spread it evenly over the dish to cook under a broiler until it begins to brown.
Sweet potatoes go really well with pecan nuts as various recipes like this one demonstrate.
The bulk of this recipe includes cauliflower and sweet potatoes. The richness is from unsalted butter and heavy cream though caramelized xylitol also features.
Then there are spices like nutmeg, ginger, cloves, and cinnamon for a burst of flavor.
With a topping of chopped pecans, butter, and xylitol, this is a sweet and delicious side dish.
To create delicious pie bars that are also keto-friendly, check out this recipe.
For the almond crust, blend together melted butter, baking powder, xanthan gum, low-carb sweetener, and almond flour.
The filling comes from cooked sweet potatoes, more low-carb sweetener, eggs, heavy cream, salt, vanilla extract, and pumpkin pie spice.
Top it all off with chopped pecan nuts, almond flour, cinnamon, and even more low-carb sweetener.
To create a delicious snack from a sweet potato consider a batch of baked chips. Use your mandoline to create thin slices of sweet potato to drizzle with olive oil and spread onto a baking sheet.
Sprinkle them with seasoning, bake for ten minutes, flip over, and bake again until crispy and golden.
Remove the batch from the oven and cool for around five minutes before serving.
For an easy-to-make sweet potato and chicken casserole, get your spiralizer out.
Once you have a set of noodles, create a spicy salsa by sautéing onions and whole garlic then adding small tomatoes, a chopped jalapeño pepper, cumin, salt, pepper, and taco seasoning.
Blitz the salsa and combine it with black beans and shredded chicken to pour over the sweet potato noodles.
Top the dish with shredded cheese and bake until the sweet potatoes are soft to the touch.
As well as Baked Sweet Potato Chips, you can also create Keto Sweet Potato Nachos from thin slices of sweet potato.
Once crispy, pour on a mix of jalapeño beef sticks, diced red bell pepper, and sliced green onion whites. Create a cauliflower cheese sauce from steamed cauliflower, heavy cream, ghee, shredded cheddar cheese, and salt.
Spoon on the cauliflower cheese sauce and then top with black olives and sliced tomatoes.
Top with minced cilantro, avocado slices, more green onion tops, and lime wedges with more cauliflower cheese sauce.
For a decadent serving of sweet potatoes, wrap them in bacon and throw them in an air fryer.
Peel the sweet potato and slice it into wedges then toss in oil and paprika, red pepper chili flakes, chili powder, salt, and black pepper.
Once evenly coated, wrap each wedge with a bacon slice and air fry for 12 minutes at 400°F.
Sweet potato pancakes can be a great way to start the day. Mash some cooked sweet potato chunks then whisk with eggs and add cinnamon, almond flour, salt, and baking powder.
Fry the mixture in a nonstick pan in butter over a medium heat and flip them over so they are evenly cooked.
You should feel free to make a dessert with a sweet potato so cook and then purée some sweet potato first. Create a crust from erythritol, coconut flour, almond flour, egg, and melted butter.
Press the dough into a pan to pre-bake and then make the filling from puréed sweet potato, coconut milk, melted coconut oil, erythritol, cornstarch, vanilla extract, cinnamon, pumpkin pie spice, and eggs.
Pour the filling into the pre-baked crust then bake until the center is almost set.
Not only are these Sweet Potato Brownies dairy-free, gluten-free, and low-carb, they are incredibly indulgent.
Create cocoa powder with baking powder, salt, and coconut flour to whisk until smooth.
Fold in the walnuts and sugar-free chocolate chips then set aside before whisking together eggs, sweet potato mash, sugar-free syrup, oil, peanut butter, and vanilla extract.
Combine the two mixtures, pour the batter into a prepared pan, and bake until a toothpick comes out clean then allow the batch to cool before slicing.
Final Thoughts
Remember that sweet potatoes will still contain carbohydrates so eat them in moderation.
You could even use similar vegetables like pumpkin and butternut squash as they can be prepared in exactly the same way.
A lot of the flavor in these recipes comes from spices like cinnamon, nutmeg, smoked paprika, and cumin.
Be prepared to parboil them first as they should be tender in the middle to take on plenty of those delicious flavors.
Frequently Asked Questions
What Is A Good Keto-Friendly Substitute For Sweet Potatoes?
If you are on a strict keto diet, you may want to eat fewer sweet potatoes or in smaller portions. Try butternut squash instead which can be mashed, roasted, or air fried.
How Keto-Friendly Are Sweet Potatoes?
Sweet potatoes should be eaten in small portions if you want to stick to a strict keto diet. A sweet potato will still contain carbohydrates so you should eat them in moderation to ensure ketosis.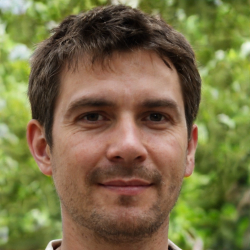 Latest posts by Justin Roberts
(see all)