If you crave a more basic diet, the paleo diet is an outstanding option. Though you will have to give up certain foods, you can continue to eat some of your favorite meals.
One such food that you can continue to eat is ground chicken. Chicken is a delicious form of meat that's packed with lean protein. 
Ground chicken is perhaps even better thanks to its unique texture, which makes it an amazing addition to any meal. It makes a great alternative to ground beef or pork if you fancy a slightly lighter flavor.
So if you are wondering what paleo-friendly recipes you can make with ground chicken, here are 10 tantalizing recipes!
10 Tasty Paleo Ground Chicken Recipes You'll Love
You might be disappointed to learn that you can't consume a traditional bun-based burger when obeying a paleo diet. But thanks to this indulgent Mexican chicken burger recipe, you won't be craving a traditional burger for long!
It's not made with a bun. Instead, this tantalizing chicken burger is served on top of a slice of grilled butternut squash.
The ground chicken patties are bursting with flavor, thanks to ingredients like smoked paprika, cumin, jalapeño, garlic, and lime juice. The result is a flavorsome burger that's slightly spicy.
This gorgeous recipe is made even more spicy thanks to the addition of salsa. Luckily, you can pair it with a range of toppings that can either add or take away from this spiciness.
If you've grown bored of beef meatballs, why not give these mouth-watering chicken meatballs a try? They are a little lighter than beef meatballs.
Not to mention, homemade meatballs are so much more flavorsome than store-bought varieties.
Flavored with curry powder, turmeric powder, and smoked paprika, these marvelous meatballs have been seasoned to perfection. They are a little bit spicy, but thankfully this spicy taste isn't too overpowering!
Accompanied by gentle coconut milk, these meatballs are incredibly moist. This sauce has a somewhat sweet taste, which contrasts nicely with the spicy flavors of the meatballs.
Served with cauliflower rice, these curry chicken meatballs make an irresistible dish. This is a great way of consuming curry with rice whilst maintaining a paleo diet.
Up next, tacos are an outstanding option if you're craving Mexican cuisine. Thanks to this paleo-friendly recipe, it's now easier than ever before to enjoy the fantastic flavors of this country. 
These ground chicken tacos are a healthy choice that's low-carb, paleo, and keto. What's not to love?! We particularly love the idea of serving these tacos in lettuce wraps.
This not only makes them paleo but increases the nutritional value of the tacos.
Ready in just 30 minutes, this tacos recipe is quick and easy to make. Thus, it's perfect for midweek meals. 
The ground chicken has been seasoned so that it's filled with deep and complex flavors. This is thanks to the addition of chili powder, cumin, and oregano, which ensure that this chicken is far from bland. 
Homemade sausages can seem like a lot of effort to make. Yet, these flavor-filled sausages are worth the extra effort. Seasonings have been perfectly chosen to boost the flavor of these sausages. 
These ground chicken sausage patties are overloaded with sensational seasonings. The sausage meat is seasoned with caramelized onions and spinach.
The caramelization process gives the sausages a terrific tangy taste that enhances the flavor of the sausages.
We especially adore eating these homemade chicken sausages at breakfast. Simply serve with some toast, eggs, mushrooms, and hash browns so that you have the perfect start to the day.
If you want an easy recipe that will be ready in just a few minutes, a stir fry is always an excellent choice. For instance, this paleo Asian-inspired chicken stir fry will be ready in only 10 minutes.
Therefore, you won't have to spend ages in the kitchen.
This recipe is fantastic for lunch or dinner, especially during the weeknights. It's a wonderful way of eating Asian cuisine.
One of the things that we love most about this recipe is how easy it is to adjust. This makes it super simple to personalize the dish to fit your personal tastes.
For instance, you can choose whether or not you want to add red pepper flakes to give the stir fry a spicy kick.
These luscious ground chicken patties are incredibly versatile. They work well as a side dish, part of the main meal, or as a savory snack. Furthermore, they make brilliant breakfasts or a wonderful addition to wraps. 
We particularly love dipping these ground chicken patties into a variety of sauces. This includes tomato ketchup, barbeque sauce, ranch dressing, or sweet and sour sauce. 
The taste of these patties is slightly spicy, but luckily the spiciness is subtle. So even if you aren't a fan of spicy food, you can still appreciate these phenomenal patties.
Another benefit of this dish is that it will take you just 20 minutes to make. So if you are looking for something quick and easy, why not give these irresistible spicy chicken patties a shot?!
Making meatloaf is a great way of using any leftover meatloaf that you've got. This hearty dish is homely and welcoming.
One of the many reasons why we love this recipe is that the meatloaf is incredibly moist. Meatloaf tends to be fairly dry, especially when it's made with chicken. 
But thankfully, this magnificent meatloaf recipe takes steps to keep this dish nice and moist. For instance, vegetables that secrete moisture when cooked, such as onions and carrots, have been added.
The addition of bacon is ingenious, as it provides the marvelous meatloaf with a subtle smoky flavor that pairs nicely with the ground chicken. 
When following a strict paleo diet, you won't be able to eat the majority of pies. The excellent news is that this indulgent ground chicken shepherd's pie is suitable for paleo diets (see also "10 Tasty Paleo Ground Pork Recipes You'll Love").
Shepherd's pie is the perfect example of comfort food, as it has a hearty and homely vibe.
This ground chicken shepherd's pie has a healthy twist in the form of cauliflower mash. This is an amazing alternative to mashed potato which has a unique taste and texture.
Not to mention, it's healthier than potato mash.
The pie filling is bursting with rich flavors due to the inclusion of paprika and herbs de Provence. It's also packed with vegetables, which are bound to enhance the nutritional value of the irresistible homemade pie.
Chili recipes are known for their spice. So if you find it hard to resist spicy flavors, this ground chicken chili won't be disappointing. 
The idea of using ground chicken instead of beef is incredible. Ground chicken is a leaner alternative that makes this chili feel a little lighter. So this recipe is ideal for people who prefer chicken (see also: 10 Superb Low Calories Crock Pot Chicken Recipes Everyone Will Love!)to beef.
Seasoned with chili powder, this recipe is spicy but not too overpowering. When garnished with cilantro and served with a side of rice, this chili looks almost too good to eat.
This sophisticated meal will appear as though it's made by a professional.
Last but not least, these ground chicken stuffed peppers are an ideal side dish for a range of different dishes. These versatile stuffed peppers complement a wide assortment of main meals. Yet, they can also become the main part of a meal!
Paleo, dairy-free, and gluten-free, these chicken stuffed peppers are suitable for the majority of people. The chicken stuffing makes these peppers feel a little more substantial, meaning that you're sure to feel full after eating them.
This recipe requires just 5 ingredients with a few optional extras. This makes the peppers incredibly easy and convenient to make. 
You won't have to spend loads of money on rare ingredients. Instead, you will only need a handful of ingredients that can be found in your local grocery store. 
Frequently Asked Questions
Is Ground Chicken Healthy?
Yes, ground chicken is quite healthy. It's certainly a healthy alternative to ground beef, which tends to contain more calories and saturated fat.
Ground chicken is a superb source of protein, which is great news for people who want to build lean muscle. It's also quite a decent way of getting more phosphorus into your diet, as well as vitamins B12 and B6.
What Is Ground Chicken?
Ground chicken is simply chicken meat that has been finely chopped by putting it through a meat grinder. Many people prefer ground chicken to chicken breasts, claiming that it has even more flavor.
Final Thoughts
As you can see, ground chicken is an excellent option if you are on a paleo diet. This list demonstrates the wide number of delicious recipes that you can make with this simple ingredient.
So if you need a boost of protein, such as because you are attempting to grow stronger muscles, you should consider eating ground chicken!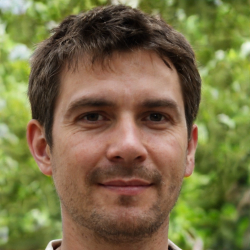 Latest posts by Justin Roberts
(see all)