Lunchtime can be difficult for anyone, let alone a Paleo eater!
It's difficult to escape your desk to get yourself a satisfying lunchtime meal, but eating no grains means that you can't have sandwiches for lunch which is one of the most popular lunches!
If this sounds like something you battle with, you've come to the right place! This article will show you 10 of the best lunchtime paleo recipes to liven up your hump day! 
Take a look at these delicious, hearty, and flavorful recipes to brighten up your lunchtime, and help you remain focused for the rest of the day! 
Best Wednesday Lunch Paleo Recipes 
This chicken salad recipe is perfect for those following a paleo diet! It features delicious chopped chicken, veggies, and mango and a chili-peanut dressing. 
These salads can be prepped up to 4 days in advance, so if you like to have your lunches ready in advance, this recipe is perfect for you.
It will only take a very short time to prepare, so if you're short of time there is nothing to worry about when it comes to prep time.
This recipe will help you get over your hump day blues, and send you into the afternoon feeling refreshed and energized! 
If you are also following a vegetarian diet, you can always swap out the chicken for another veggie protein! 
This paleo salad recipe is perfect for your Wednesday lunchtime. You need something that is substantial but ensures that you stick to your diet.
This recipe involves fresh salmon, balsamic glaze, zucchini, and other seasonal greens to make for one delicious salad! 
This recipe will only take 15 minutes to prepare, and you can always make up a few lunches while you're at it and store them in the fridge. 
After this lunch, you'll be ready to face the afternoon feeling energized! The fish in this lunch will give you lots of beneficial omega-3 to get you through the day.
This Cuban Sandwich Bowl contains all of the flavors present in a Cuban sandwich, without the bread. This marks it as the perfect Paleo dish! 
The recipe contains pork, crispy tostones, avocado, ham, and pickles. The pork is slow-cooked for 5 hours alongside a small amount of applesauce, making it tender and delicious. 
This dish only takes 15 minutes to prepare, but if you slow cook the pork, then the dish will take 5 hours and 15 minutes overall. All you have to do is put it in the slow cooker and carry on with your day, though!
This recipe is great served with some plantain chips, some salsa, and some guacamole! It definitely won't disappoint.
If you're making lunch for one, you may want to make up a few lunches while you're at it and store them in the fridge for the remainder of the week.
This recipe is just a deconstructed egg roll recipe. The recipe contains eggs and you are free to add any protein that you want. Some like to add shrimp and some chicken.
If you are also following a vegetarian diet, you can always add veggie protein.
This is a super healthy and easy lunch recipe that is both paleo and gluten-free! It takes 15 minutes to prepare and make, and it stores well to be eaten later.
It also contains very few ingredients that are inexpensive and simple to find. If you're looking for a delicious and straightforward lunch, this is perfect for you! 
While this is on the lunchtime paleo meal list, it also makes a fantastic evening meal! It only takes 20 minutes to make, and it is very simple and easy to make. This dish has a little kick of spice to wake you up for your afternoon! 
This dish only requires a handful of ingredients, and the easy Paleo Noodle Bowl contains a lot of veggies and some garlic shrimp. As this is a paleo recipe, there are no noodles contained here.
Instead, the recipe uses zucchini noodles. These noodles are also gluten-free! 
These turkey and bacon lettuce wraps make a perfect lunch recipe. You can whip them up in a few minutes, and they are paleo-friendly, low-carb, and gluten-free! 
These wraps make for a perfect lunch. The crunchy lettuce leaves replace the flour tortillas in this dish, and they are layered with deli turkey.
They are cool and fresh, making for a delicious lunch that will leave you energized and ready for what the rest of the day has in store. 
This delicious low-carb dish is perfect for those who love tacos, but are following a paleo diet! If you love Mexican cuisine, you don't have to give it up just because you're following a paleo diet. 
This recipe is full of delicious flavors and it doesn't contain any carbs or fat. The textures of this dish are also delicious, with the crunch of the crispy lettuce leaf adding to the experience.
This recipe doesn't include cheese or sour cream, but you can add these ingredients if you would like to make the recipe more indulgent! 
This recipe makes a delicious lunchtime paleo recipe (see also "Paleo Peach Cobbler Recipes"). The instructions make enough for four, so you can always save any leftovers if you are not cooking for that many and eat them another day! 
The recipe takes 20 minutes to prepare and cook, and it is made up of some simple and affordable ingredients. The flavors in this burger are delicious, and the spices work very well together! 
You can either enjoy this dish with a paleo hamburger bun or without any bun, whichever you prefer! 
This pizza recipe is perfect for a very quick lunch. This pizza crust tastes exactly like the real thing except without any gluten, grains, or dairy!
The pizza dough has a very chewy texture and the edges of the dough are chewy. This is exactly like an authentic pizza crust. 
You should top this delicious Paleo pizza with a sauce, some dairy-free cheese, and some sliced meats. This makes a delicious lunch, and it will only take 20 minutes to prepare from start to finish. 
This recipe is great eaten cold, so if you are eating lunch on the go, this will work perfectly! The whole family will love this recipe, and you are likely to get requests to make this one again! 
This is a great lunchtime recipe. It sees paleo burgers served with caramelized balsamic onions sandwiched between a makeshift burger 'bun'. This bun is made up of tomato and avocado slices. 
This meal is quick and easy to make and requires a few very simple ingredients that your whole family will enjoy. They will certainly be asking for a repeat of these delicious burgers. 
This is a very substantial lunch, and it will certainly keep you going for the rest of your working day. You can also opt to have this dish at dinnertime as it makes for a delicious dinner.
Frequently Asked Questions
What Is A Paleo Diet?
The Paleo diet is a modern diet that attempts to mirror a diet eaten by humans during the Paleolithic era. It is a diet that avoids processed foods such as dairy products, grains, sugar, and salts.
It usually includes vegetables, fruits, and meats. The paleo-diet industry is very popular today. In 2019 it was worth around $500 million.
What Are The Health Effects Of Following A Paleo Diet?
The paleolithic diet is thought to be very good because you are not eating any processed foods. However, the research into the effects of this diet is very limited.
It has been found that this diet can lead to certain nutritional deficiencies, such as a lack of vitamin D and calcium.
There is some evidence to suggest that this diet helps to achieve weight loss, but side effects of the diet can include weakness and headaches if you do not eat enough.
The diet has some advantages and some disadvantages. It is effective in some ways but not in others.
Final Thoughts 
This article has explored the 10 best Wednesday lunch paleo recipes (see also "Whole 30 Paleo Weekday Recipes")! There is a wide range of lunch options on this list, all of which will give you the energy you need to get you through the rest of the day.
Some of the recipes on this list are more difficult to prepare than others, so depending on how much time you have to whip up your lunch, some may be more suitable for you than others.
Give some of these fantastic recipes a go this humpday!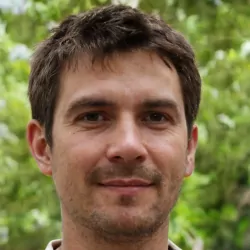 Latest posts by Justin Roberts
(see all)