The paleo diet is one that revolves around only eating foods that would have existed before modern-day agriculture and farming.
That means that meat and fish are on the menu, but foods such as dairy, legumes, processed salt, grains, and processed sugars are strictly prohibited.
Because of this, it can be tough to find recipes that are paleo-friendly when it comes to desserts and snack foods.
If you abide by a paleo diet and are looking for some sweet recipes to try, (see also: 11 Best Asian Paleo Recipes To Try Today)keep reading, as we are going to be looking at fifteen particularly noteworthy paleo cookie recipes that are easy to make but also highly delicious! Let's get started.
Chewy, soft, and chock-full of healthy ingredients, there is a lot to love about these paleo-friendly strawberry cookies. These cookies make for an awesome snack as well as a breakfast dish or even a dessert if you so choose.
There aren't too many ingredients needed for these cookies, those being strawberries (or raspberries or blueberries if you would prefer) along with chia eggs, baking soda, cinnamon, nut butter, vanilla extract, salt, raw honey (or an equivalent sweetness), almond flour and your choice of dairy-free milk (such as coconut milk or almond milk).
With crispy edges and soft, chewy centers, these cookies are not only delicious and paleo-friendly, but they are also suitable for vegan and gluten-free diets!
They have a light sweetness to them as well as a warm spiciness thanks to the inclusion of turmeric and ground cinnamon in the ingredients.
If you find yourself craving something that brings together the best of both sweet and savory tastes, then this next recipe is the one for you!
Bringing together maple syrup, chocolate chips, and bacon all in one delectable cookie, these snacks are also pretty easy to make, only needing those three ingredients along with almond flour, eggs, and vanilla extract.
If you are a chocolate lover and abide by a paleo diet, then this next cookie recipe is definitely one that you will want to try(see also: 12 Best Paleo Chocolate Chip Cookie Recipes To Try Today).
Featuring plenty of paleo chocolate, these cookies have a rich and moist taste whilst also featuring a range of healthy ingredients, such as both almond flour and coconut flour as well as coconut oil, coconut sugar, salt, baking soda, Dutch process cocoa powder, almond butter, an egg (or a chia egg to make things vegan) and vanilla extract.
This recipe combines the saltiness of pistachio nuts with the rich creaminess of chocolate and brings it all together in a crispy cookie exterior to create a healthy and paleo-friendly taste sensation.
As well as your pistachios and organic chocolate chips, you will also need almond milk, coconut flour, coconut sugar, cocoa powder, salt, an egg, and baking powder for this recipe.
Vegan and paleo-friendly, these cookies are a must for those who enjoy the sweet and summerlike taste of strawberry shortcake.
These cookies feature juicy fresh strawberries and layers of delicious coconut cream all piled on top of a grain-free biscuit to create a light yet tasty treat (if you want to know how to make a gluten-free Strawberry ice cream pie, read here).
To make the grain-free cookies, you will need cassava flour, sea salt, baking powder, vanilla extract, unsweetened dairy-free milk, ground flaxseed, baking soda, maple syrup, coconut oil, and your choice of either lemon juice or apple cider vinegar.
You will need your strawberries for the topping and then a combination of vanilla extract, maple syrup, and either coconut milk or coconut cream for the coconut whipped cream topping.
If pumpkin is your go-to flavor of choice, then you will need to try out these tasty pumpkin (see also: Delicious Pumpkin Pecan Brownies You Must Try) pie cookies, which are free of grains whilst also being vegan-friendly.
The crispy exterior combined with the soft pumpkin pie-like middle makes for a cookie that has a light sweetness- thanks to the inclusion of maple syrup- that isn't too overwhelming.
The pumpkin used in the recipe is also rich in nutrients, making for a cookie that is definitely a healthier option.
The cookies only have a few ingredients in the recipe, including almond butter, maple syrup, sea salt, pumpkin pie spice, pumpkin purée, and vanilla extract. Add in some dairy-free dark chocolate chips for a chocolatey bite.
Snickerdoodles are a much-beloved cookie for many people, and this recipe will offer the chance to enjoy the treat in a paleo-friendly style.
Sugar is usually a key ingredient in snickerdoodles but in this recipe, it is replaced with coconut sugar which goes into the batter and is also used along with cinnamon to create a sweet glaze on top of the cookies.
Using avocado is a great way to replace traditional fats when it comes to baking, and the avocado in this next recipe does just that, whilst also offering a tasty avocado flavor that combines well with the richness of the dark chocolate.
The result is crispy and dark cookies with a rich, velvety taste and a crunchy texture that is also well suited to a paleo-friendly diet.
To make your very own double chocolate avocado cookies, you will need avocados, coconut sugar, sea salt, baking soda, an egg, tapioca starch, vanilla extract, coconut oil, and unsweetened cocoa powder.
These sandwich cookies feature two shortbread cookies that act as the base of the treat with a soft and creamy chocolate filling. The cookies are finished off with a drizzle of chocolate and vanilla on the top.
This might not be a recipe that sounds paleo (see also: 12 Best Paleo Beets Recipes To Try Today)friendly, but it very much is, featuring plenty of paleo-friendly ingredients such as blanched almond flour, raw honey or maple syrup, vanilla extract, and arrowroot powder for the cookies, and cacao butter, raw honey, vanilla extract, almond butter and raw cacao powder in the chocolate filling.
Combining the moist tastiness of carrot cake with the crispiness of cookies whilst also being paleo-friendly, this recipe is a must for fans of carrot cake.
As well as shredded carrots, you'll also need eggs, tapioca flour, coconut flour, dairy-free chocolate chips, pumpkin pie spice, salt, vanilla extract, coconut oil, and coconut sugar to make these delicious carrot cake cookies.
If you are a fan of citrusy tastes and aromatic blends in your cookies, then these cookies are a recipe that you are going to want to try out.
Delicious and bright, these orange blossom cookies feature both coconut flour and almond flour along with coconut oil, unrefined sea salt, fresh orange juice, orange zest, baking soda, and honey to create these unique treats.
The sweet juiciness of blueberries in this recipe combines brilliantly with the crunchy cookie base in this next paleo-friendly cookie recipe.
The cookies themselves are made from arrowroot powder, blanched almond flour, organic coconut oil, vanilla extract, and maple syrup, whilst the blueberry filling will need blueberries along with cinnamon, nutmeg, water, arrowroot powder, and lemon juice.
Featuring the delightful and warming spice of cinnamon and the rich, velvety taste of chocolate, these cookies are a must for chocolate lovers.
These cookies also feature walnuts baked into the batter, offering a nutty taste and a significant crunch that suits the cinnamon and chocolate flavors perfectly.
As well as those walnuts, cinnamon and dark chocolate, you will also need vanilla, honey, an egg, baking soda, cocoa powder, and coconut oil for this recipe.
Last but not least, these ginger cookies are made from almond flour so that they are naturally free from gluten whilst also being high in protein.
They have a natural sweetness to them as well as being dairy-free and gluten-free on top of being paleo-friendly.
You can bake these spiced ginger cookies with only seven ingredients, including the aforementioned almond flour and ground ginger as well as coconut oil, coconut sugar, maple syrup, baking soda, blackstrap molasses, and fine sea salt.
Final Thoughts
So there you have fifteen tasty paleo-friendly cookies that are sure to go down a treat.
No matter what your personal preferences are in terms of cookie flavors, you are sure to find something to fit your appetites with our list thanks to the range of tastes that we have included!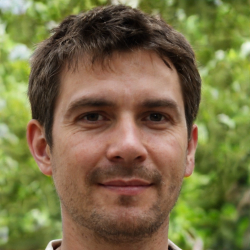 Latest posts by Justin Roberts
(see all)