When we think of the keto diet, the last thing that comes to mind is candy. Sugar filled sweet treats are kind of a no go when it comes to low carb living.
This might leave a lot of you who are new to the diet feeling glum, as you're probably lamenting the loss of some of your favorite candy bars. 
We're here to tell you though, that this doesn't need to be the case.
There are actually thousands upon thousands of keto-friendly candy recipes on the internet, so you can still enjoy all of the treats you did before, but with a few key alterations. 
But with so many keto candy recipes out there, how are you possibly supposed to choose? That's where we come in.
Below, we've compiled a complete list of what we believe to be the best keto candy recipes on the whole of the internet. 
To find out more, simply keep reading below, as we take a closer look. 
Why not start off our list with something super simple and delicious? White chocolate is a favorite for many of us, and we'd even prefer it to the regular milk variety.
This means that it can feel heartbreaking when you're told the only chocolate you should be consuming on the keto diet is 90 percent dark. 
But what if we told you that there was a low carb white chocolate recipe out there that didn't involve any sugar. Well, be prepared to get excited, because we have.
It's super rich, creamy, sweet, and basically everything you'd come to expect from a delicious bar of white chocolate. 
If you're a big lover of gummy candies, but have given them up since starting the keto diet, perhaps it's about time you indulged in your favorite sweet treat once more.
These keto gummy candies, despite seeming a bit more elaborate to make, are actually super simple. 
In fact, it's probably one of the easiest low carb candy recipes on our entire list. All you'll require in order to make these gummies are some water, jello, and keto friendly sweetener.
The best thing about this recipe is that the gummies contain 0 net carbs, and are super low in calories too, so you can eat as many as you like without feeling guilty. 
When we're following a low carb diet, the holiday's can feel like the most difficult time. There are so many sugar based festive treats everywhere, that it can be hard to resist.
That's where this recipe comes in. This keto turtle candy recipe shows you how you can replicate a holiday classic with only a few alterations. 
It's packed to the brim with roasted almonds, and a caramel sauce that's absolutely to die for. After this, it's dipped in a super rich chocolatey sauce that will leave you salivating. 
Calling all spice lovers, we've got the perfect chocolate recipe for you!
This Mexican spiced keto chocolate is very different from anything else we've ever tasted, and in all truth, it's positively delicious! 
It has the smooth, creamy sweet taste of regular milk chocolate, but with some spicy chili powder and cinnamon added into the mix.
The two compliment each other perfectly, which leads us to question why more retailers aren't selling spicy chocolate. 
Sometimes you're just craving a bit of toffee to chow down on, and this recipe can help to satisfy all your desires.
It's super sweet, chewy, and packs an indulgent syrupy aftertaste that we know you're going to adore. 
It's packed with buttercream, chocolate, and walnuts in order to give it that super dense yet chewy texture.
These make a great snack to place in a little bag for when you're feeling peckish, as you can take them with you in your bag as a pick me up. 
If you're not a fan of walnuts, don't worry, you can enjoy experimenting with the recipe and adding in your own favorite varieties. 
If you want a super versatile keto based fudge recipe, then we think that we've found it with this recipe (see also "Paleo Fudge Recipes").
If you're a fudge lover, then you'll enjoy preparing a variety of different flavors, including chocolate, vanilla, and turmeric. 
They're super easy to make, and only contain 1.5 net carbs per portion. 
If somebody were to ask us what our favorite candies were from our childhood days, then we'd absolutely have to say butterscotch.
This recipe shows you how to recreate this childhood classic, but without any of the additional carbs added to the mix. 
It's incredibly soft, yet chewy, and has a super golden buttery taste that we absolutely adore.
These are a super rich candy, and are great for when you need to supplement a burst of sugar in your diet. 
If you want to find another super tasty gummy based treat to indulge in, then please allow us to direct you towards this tasty recipe.
If you're a fan of sour yet sweet candy items, then you're guaranteed to adore these ones. They're super sweet, but are also super tart at the same time. 
They're made using a total of only 4 ingredients, so you can easily whip these up in a flash.
The primary ingredients include erythritol and lemon juice, which creates a super delicious candy that only contains 1 gram of net carbs per serving. 
If you're positively nutty about nuts, then we think that we've found the perfect keto candy recipe for you. This one uses lots of almonds and pecans to give the dish a super crunchy texture.
Following on from this, the sauce that binds them all together is to die for. 
It's made from keto friendly chocolate, and lots of ooey gooey peanut butter. Allow the sauce to solidify over the nut base, and you've got yourself a super filling and nutritious candy based snack. 
If you're somebody who likes to load up on protein before hitting the gym, we'd definitely recommend these candy bars for such an occasion. 
If you want a keto candy recipe that supplies you with some full sized bars to indulge in, then why not take a look at this tasty recipe? 
This candy bar uses plenty of sweet, delicate desiccated coconut as the filling, and is then dipped in chocolate afterward to give it that rich outer layer. 
Fat is probably the most important macronutrient that you should be keeping an eye on when following the keto diet. 
If you need a fat boost, and also feel like indulging in something super sweet, then we'd recommend these vanilla fat bombs. They're a dream to make. 
We've heard of peanut butter cups, but what about peppermint cups? If you're a lover of all things minty, then we'd definitely recommend these tasty little chocolates. 
They're made from a super sweet and delicate coconut butter that has some peppermint oil infused into the mix.
After this, they're layered with an elegant dark chocolate coating that pairs nicely with the flavors of the candy. 
If you're feeling blue about having to give up one of your favorite store bought candies, then we're here to offer you a delicious alternative that's sure to cheer you up.
These almond joy bars, which are completely keto friendly, taste so similar to the real thing. 
It has a coconut base, that's then layered with a thick helping of coconut butter, then with a drizzle of almond syrup loaded on top. 
If you're looking for a low carb peppermint bark recipe to make this holiday season, then we've got the perfect one for you. This recipe shows you just how to recreate this festive classic, but without any of the guilt.
The best thing is that each of these candies contain approximately 1.5 net carbs per serving, so you don't have to worry about forgoing your diet. 
Final Thoughts 
To sum up, following the keto diet doesn't mean that you need to give up candy. As you can see from our list above, there are plenty to choose from to help keep you satisfied.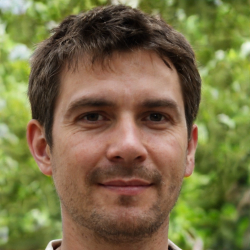 Latest posts by Justin Roberts
(see all)