When you're looking for new recipes, one of the things that can be hard to keep in mind is finding ones that keep your calorie count down to a minimum.
However, if you are trying to keep to a dietary plan of some kind, this is something that you're going to have to keep track of.
On top of that, many of the recipes that you will often find are often meals that contain little to no meat, instead of going with large salad portions and very little else.
And while these recipes have their fans, for the rest of us, including many meat lovers, this is not an enjoyable meal to eat every single day.
And considering that keeping to a diet is already tough enough, the last thing that you want to add is not enjoying your food on top of that.
So, to help you stay on a low-calorie diet, while still enjoying good, meaty food, we have compiled this list of the best ground beef recipes that you can make while keeping your caloric intake low.
Starting us off with a classic meal recipe that any McDonald's fan will be familiar with!
The Big Mac is probably the single most popular burger that you'll find at the fast-food giant restaurant.
However, it's also perhaps one of the most unhealthy burgers that you'll find there too, so they're not exactly ideal for a good dieting plan.
Fortunately, there are many recipes out there that turn this filling burger into something that may work a little better for your upcoming dieting week.
While this particular recipe uses sirloin beef as its replacement patty for the burger, this is also something that you can replace with some patties that are made from ground beef instead.
Just remember to try and keep breadcrumbs out of the burger beef mix. You want to cut down on those empty carbs, don't you?
Moving from a restaurant staple to a favorite of the family dinner table. Casseroles are cooked up and down the country, with pretty much any conceivable flavor combination being thrown into these handy crock pot meals that everybody loves.
So, there are bound to be at least a few options that allow you to cut down on unnecessary calories somehow!
And, as luck would have it, we have found one of those dishes right here, with a casserole dish that somehow manages to include all the flavors and ingredients that you'll find in the most belly and heartwarming casserole recipes that you enjoyed as a kid.
This recipe even manages to make room for tater tots, and still comes out as a relatively low-calorie meal. How did they manage to do that!?
Staying with the casserole recipes a little longer, there are thousands of different ways to mix up the classic casserole cuisine, as we mentioned before, from using different types of pasta and meat, to even going full vegan somehow with its ingredient list.
And while we haven't gone full greens and no meats just yet, this particular casserole dish help cut down on excess carbs, fats, and calories, by combining your lean minced beef with a vegetable whose natural flavors are a perfect fit for it.
In this case, that vegetable happens to be some fresh and sweet squash, and the results speak for themselves1
If you're looking for a family of recipes that are perfect for ground beef, (see also: 10 Tasty Paleo Ground Beef Recipes You'll Love)then you can't go wrong with Mexican cuisine, which has a massive number of ways to add to and present your favorite meats into a beautiful menagerie of sweet and spicy flavors.
This particular recipe does all of that, and more, combining onions, beans, bell peppers, tomatoes, and corn with your beef, creating something equal parts filling, and low on calories(see also: 10 Superb Low-Calorie Keto Recipes Everyone Will Love!) . All while tasting great at the same time!
If you're looking for a food to serve this recipe with, make sure that you try out this beef skillet dish with a healthy(er) helping of nachos for dipping!
We're sticking with the Mexican flavors for a little while longer with this one!
Tacos are perhaps one of the most popular Mexican dishes that are made not just across the country, but across the world in the many variations of classic Mexican flavors!
And, of course, one of the staple meats that often goes into a good taco is ground beef!
This is a simple recipe for anyone to make, with the instructions being as simple as tossing your ground beef into a hot skillet, cooking it until it is brown, then throwing in all of your spices like cumin and paprika to get that classic Mexican flavor.
Plus, this is a recipe that takes next to no time to make for yourself or others, with this recipe being made in as little as 15 minutes.
And when you're dieting, you can't underestimate the power of a quick dish when it comes to staying on course to hit your targets!
Meatloaf is another one of those dinner table staples that we've already mentioned, but it often gets overlooked as a bland and old-fashioned meal that has very little flavor to it.
Fortunately, there is a simple solution to this problem: Making a meatloaf dish that is bursting with flavors. And for that, we turn to that favorite cuisine of ours, and some good old-fashioned Mexican salsa!
If you're looking for some other ideas for keeping meatloaf a fresh and interesting meal, we would recommend a fresh sandwich bun and some slices of Monterey jack, to make an excellent metal loaf sandwich!
Keto is an interesting fad diet, with the stated goal of staying on the diet being to help the body regulate its weight by forcing it to burn proteins and fats instead of carbs for energy.
While the jury is still out on how exactly effective it is as a dieting strategy overall, what this does produce is several keto recipes that keep the empty carbs at a bare minimum, while still giving your body plenty of good energy and nutrients from a protein-rich meal.
So, you may find that adding a few keto recipes to your diet, including this lean ground beef casserole that you can add to your cookbook, might end up helping out your low-calorie diet, whether you choose to stick with keto or not!
Like the copycat big mac recipe that we covered at the beginning of this guide, Wendy's iconic chili recipe is one of the most popular items in this fast-food chain. However, it may a little heavy on empty carbs for some people.
Fortunately, just like with the last copycat recipe we covered, there are plenty of ways to make this ever-popular meal a lot healthier to include in your everyday meal schedules, like with this recipe here!
Adding in plenty of extra ingredients, from more beans and onions to celery and green peppers, certainly helps make this a more nutritional dish, without relying on too many additives to help boost the flavor (you'll be surprised just how much sugar goes into giving fast-food recipes a strong and distinct flavor!), whilst still keeping the calories that you'll get from this dish on the lower side.
With all this focus on casseroles, burgers, and chili dishes, perhaps it is time we cast our lean beef nets out to other cuisines for low-calorie meals.
This Thai recipe seems to fit the bill perfectly, with a delicious ground beef recipe that is heavy on the flavors and herbs, but not on the excess calories.
Don't let the simplicity of this dish fool you: this is a restaurant-worthy recipe for you to make for yourself or your family.
Worried about the rice that you may need to serve with this dish? No need: You'll find that making cauliflower rice for this recipe helps stop those empty rice carbs from building up in this dish too, making it perfect for a dieter's meal itinerary!
If you're looking for a novel way to make cabbage both an interesting ingredient in your cooking, as well as keeping your ground beef recipe (see also: 10 Superb Keto Ground Beef Recipes Everyone Will Love!)low in the calorie count as well, then you're in luck: This cabbage roll recipe is the perfect recipe to make your meal plans both simple and packed with flavor to boot!
This roll of cabbage, stuffed with perfectly seasoned and cooked lean beef and rice, is perhaps the best way to make cabbage go from the bottom of a person's favorite veggies list, to right at the top!
Final Thoughts
As you can see, there are plenty of ways to add flavor and meats to your diet, even when the calorie count is meant to stay low. All it takes are the right ingredients, the right tools, and the right recipe to make them with!
And hopefully, we've given you all you need to start your next diet in this guide!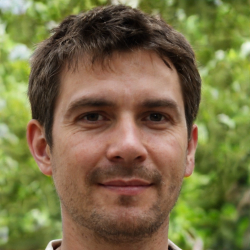 Latest posts by Justin Roberts
(see all)