From lunches, to dinners, to snacks, you can pack plenty of this meat into your diet to help you along on your weight loss journey. 
Many people think that when they start following a ketogenic diet, they'll have to give up all of their favorite foods, but this simply isn't the case. All it takes is a few key alterations. 
Whether you're in the mood for Mexican, Italian, American, or Asian cuisine, we've got something for everyone here.
So, if you want to discover some amazing ground beef recipes to try today, simply keep reading to find out more. 
Sometimes, it can be difficult to think up new and interesting lunch recipes for you and your family. After all, with bread (see also "10 Best High Fiber Bread Recipes To Try Today") and pasta taken out of the mix, those who are new to the diet might be at a big of a loss. 
But, this needn't be the case with this delicious ground beef recipe. This recipe packs plenty of tender ground, seasoned beef, into juicy pepper shells.
You won't miss the rice at all with this keto recipie, as it packs plenty of cauliflower rice in there to compensate. 
The best thing about this recipe is that it's loaded with plenty of ooey gooey cheese on top. 
If you've never tried hamburger soup before, then you'll be amazed by this delicious recipe. It's made with plenty of green beans, banana peppers, warming spices, and juicy ground beef. Our mouths are watering just at the prospect of trying this dish!
This one would make the perfect starter or lunchtime meal when the weather grows cooler outside. We promise that this dish is bound to warm you up. 
If you've been on the hunt for the perfect keto meatloaf recipe, then we've got the one for you. This recipe creates the most dense, yet tender meatloaf imaginable. It's incredibly delicious, and is cooked using almond flour instead of bread. 
We promise that this one tastes just like the real thing, and you won't be missing out on your favorite dish. The best thing about it is that it's covered in pieces of crispy bacon. 
If you want the perfect recipe for an Italian keto meal, then look no further than this tasty recipe. If you've been trying to work on your meatball recipe, then this one shows you how to get them perfect each time. 
Paired with the super tangy and flavorsome marinara sauce, this recipe is simply the best. Pair with some zoodles for the ultimate keto Italian meal. 
If you want to try an amazing twist on the takeout favorite, then you have to recreate this ground beef recipe(see also: 10 Tasty Paleo Ground Beef Recipes You'll Love). This one tastes just like the crunchwrap you might get at Taco Bell, but without the added carbs. 
With plenty of crunchy lettuce, tangy cheese, and creamy sauce, this one is a true marvel. 
If you want to recreate your favorite wintertime casserole dish, but without the carbs, then this cottage pie recipe is one of the best.
It shows you how to make a delicious low carb gravy for your seasoned meat, and has lots of veggies packed inside to give you your vitamins and minerals for the day. 
The best thing about this one is that it's topped with lots of cauliflower mash, that's perfectly buttery and creamy to taste. Who needs potatoes when you have this delicious dish? 
If you want to try another dish that emulates a takeout classic, then this keto big mac salad is truly the way forward.
It combines all of your favorite parts of the dish, including the seasoned beef, the crunchy lettuce and tomatoes, and best of all, the big mac sauce. 
That's right, this recipe shows you how to recreate this popularized sauce in the comfort of your own home. 
If you've been dying to find a low carb recipe for this wintertime classic, then we've got you covered. This stroganoff recipe is one of the best in town, and is packed with plenty of juicy chestnut mushrooms. 
The best thing about this dish is the mild, creamy sauce that it uses, which is absolutely mouth watering. Pair this one with some cauliflower rice, and you've got yourself the perfect dish. 
When we've been following the keto diet for a while, one of the things that we miss the most is pizza.
But, this recipe is sure to curb all of your carb based cravings, as the topping of this casserole emulates your favorite pizza. 
With plenty of mozzarella and cheddar cheese packed on top, before being loaded with pepperoni, this recipe is a must for any meat lover.
Within this casserole you'll find plenty of succulent minced meat, that's sure to warm you up on a cold winter's day. 
If you want to recreate your childhood favorite, but with far fewer carbs, it's not difficult to do so with this amazing recipe.
Relive your youth with this delicious sloppy joe, that's packed with all of the tasty seasonings you might expect from this dish. 
Pair this dish with some cauliflower mash on the side for the perfect Friday night meal. 
Frequently Asked Questions
Now that we've taken a look at some of the very best keto ground beef recipes (see also: 10 Superb Keto Crockpot Recipes Everyone Will Love!)around, we can move on to discuss some frequently asked questions you had regarding this topic. 
To find out more about the keto diet, as well as cooking with minced beef, keep reading below. 
Is Ground Beef Okay For A Keto Diet? 
This is probably the most common question that people following the keto diet asked regarding ground beef. Is it okay within a ketogenic diet? 
The answer to this question is yes, in fact, it's not just okay for a keto diet, it's fantastic. This means it contains zero net carbs, so you can enjoy it completely guilt free.
This makes it an incredibly popular choice for people who are looking to cook delicious lunches and dinners. 
In addition to this, it's also an incredibly cheap meat to purchase, so you can save a little bit of money throughout the week. 
When choosing the best ground beef for your recipes, we'd always recommend selecting grass fed rather than grain fed.
With grass fed minced meat, you'll find far more nutrients, including potassium, calcium and magnesium. 
These are all incredibly important within a low carb diet, as you'll naturally be getting less of these minerals. 
Is 80-20 Beef Good For Keto? 
You might be wondering which fat percentage is best for the keto diet when purchasing ground beef. The answer is that it truly doesn't matter.
All types of ground beef are fine for the keto diet as they all contain the same number of carbohydrates. 
If however, you're looking for specific types of ground beef to make certain dishes, always choose leaner cuts for casseroles. You don't want too much fat in these dishes. 
On the other hand, if you're using your ground beef to make foods such as hamburgers, meatballs, meatloaf, or any other denser dish, then we'd recommend purchasing ground beef on the fattier side. 
Can You Overeat Meat In The Keto Diet? 
When it comes to the keto diet, you have a lot more leniency when it comes to the amount of calories you eat. But this doesn't mean that you should be indulging in foods such as meat 24/7. 
If you eat significantly more calories than are recommended for your height and gender, it is inevitable that you will gain weight.
Therefore, it's important to try and stick to your macros, even if you are following a low carb diet. 
In addition to this, eating too much protein found in meat has been linked to kicking people out of ketosis, so make sure you bear this in mind. 
Final Thoughts 
To sum up, there are so many delicious ground beef recipes out there for those who are following a low (see also: 10 Superb Low Calorie Ground Beef Recipes Everyone Will)carb diet.
You don't need to give up any of your favorite dishes, each can be recreated with a few simple alterations.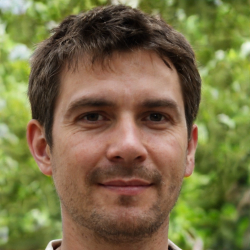 Latest posts by Justin Roberts
(see all)