If you're on a paleo diet, then we're sure you're well aware of the benefits and how great it can make you feel. Still, that doesn't mean you don't miss good old comfort foods like casserole.
Well, we're here to tell you that you can keep up your paleo diet while still enjoying casserole!
Below, you'll find 15 of the best paleo casserole recipes to try today, as well as some tips on how to make the perfect casserole (see also "10 Best Paleo Beef Recipes To Try Today").
So if you want to batch cook a comforting dinner to see you through the week or you want to make an easy yet impressive dinner party entrée, we've got you covered.
This is the ideal comfort food to enjoy on a winter evening.
It's stuffed with onions, mushrooms, and garlic, making for one flavorful, hearty casserole. Furthermore, it's simple to whip up and is enjoyable as a side dish or a main course.
We know this casserole may sound a little strange, but it's super nutritious and incredibly tasty, and while you might be put off by the mention of rice, there is actually no rice in the recipe. Instead, the rice in question is cauliflower florets.
Even the pickiest eaters will love this paleo beef taco casserole! It's full of all your favorite Mexican flavors, whilst being grain-free and totally healthy.
We love this dish because it's juicy and luxurious while also being healthy. Roasted veggies or green salad make great side dishes for this casserole. 
This casserole is hearty, creamy, and packed with flavor. It's certain to make you full! Plus, it couldn't be easier to make.
You just need to make sure the potatoes are soft and the cheese is bubbly and melted. We recommend serving it with a basic salad or green beans on the side. 
Does the idea of a dairy-free casserole intrigue you? This casserole is ideal for those on a Paleo diet, or if you just want to cut out dairy.
The sauce is creamy, tasty and rich, while the chicken and vegetables are healthy and totally satisfying. Serve with roasted Brussels sprouts or green beans on the side.
We think this comforting, warming casserole is the next new recipe you should try (for more fantastic casserole recipes that are also gluten and dairy-free, read here).
This casserole is so named because it combines all your favorite fall flavors, from roasted butternut squash to sausage, from Brussels sprouts to dried cranberries. This dish just screams 'Fall!'
Is there a more mouthwatering combination than bacon, beef, and cheese? This recipe packs these yummy ingredients – and more – into a casserole!
The salty bacon and beef works in harmony with the cheese, and the veggies make this casserole super nutritious and pack it with fiber. This filling casserole takes under an hour to cook.
This casserole is creamy yet nutritious, but not so heavy that it will make you uncomfortably full. The squash is the perfect foundation for the flavors of the dish, particularly the zingy garlic.
We recommend topping with Parmesan cheese or chopped parsley, and serving this casserole with a basic salad or green beans.
Full of tasty chicken, packed with veggies, and drenched in Alfredo sauce, this casserole is super simple to whip up and utterly delicious.
It's certain to impress your family at dinner time, and your friends at your next dinner party. 
Full of healthy fats and protein, this paleo breakfast casserole is an excellent way to start your day, filling you with energy.
It's also so simple to cook that even a novice home chef will have no problem making it. You can enjoy it for breakfast or brunch with fresh fruit on the side, or by itself for a quick, simple snack.
Do you want to spice up your casserole recipe? Why not try this delicious Cajun shrimp and spiralized potato offering?
It's full of flavor, and the spiralized potatoes really make it stand out from the crowd. It's simple and quick to cook, and takes under an hour to cook.
If you don't like shrimp, swap it out for chicken, or the seafood of your choice.
The holidays are all about the food, and this classic paleo sweet potato casserole is full of traditional holiday flavors, while having a healthy twist.
This casserole has comforting, simple ingredients such as cinnamon, sweet potatoes (of course), and coconut oil. There are no unhealthy fats or refined sugar to be found in this recipe. 
This nutritious recipe will have everybody at your dinner table asking for more! It requires just a couple of easy ingredients, and is totally nutritious and flavorful.
Zucchini is an excellent source of fiber, potassium, and vitamins A and C.
This recipe is also dairy-free, gluten-free, and grain-free, so is an ideal dish for people with food allergies or other dietary restrictions. 
If you want to eat more greens but still want to eat delicious food, this paleo creamy spinach casserole recipe is the answer to your prayers (see also "Paleo Pumpkin Chilli Recipes").
Almond milk makes the casserole richer than basic spinach casseroles. Plus, the ingredients are all simple pantry staples that you most likely already have to hand.
Enjoy it with greens or roasted veggies on the side.
While we love a traditional Mexican dish, they're often high in calories. But this recipe lets you have your cake and eat it too!
Mexican flavors and healthy ingredients! This casserole is brimming with lean protein and veggies, and has a cornbread topping that is deliciously crunchy.
All that, plus it's dairy-free and gluten-free. What's not to love?
Tips For Baking The Perfect Casserole
Use The Proper Baking Dish
If a casserole with a crunchy topping is important to you, bake your casserole in a shallow dish.
A shallow dish lets your casserole cook quickly and provides plenty of surface area for your casserole to brown and crisp up.
Any ovenproof dish is suitable, whether it be ceramic, glass, or metal. However, you should keep in mind that ceramic dishes take longer to heat up than metal or glass.
This may impact the total cooking time, so if you're in a rush, opt for a glass or metal dish.
While a lot of casserole recipes state you should have a 9-by-13-inch baking dish, any dish you have to hand will do. In fact, if you would like to make small, individual casseroles, you can use ramekins too. 
If you're making a casserole for a potluck or party, keep it simple and use disposable, lightweight aluminum foil pans to reduce the clean-up time. 
Drain The Meat
You can use pretty much any type of meat to make a casserole, from shredded chicken to ground turkey, from beef to diced ham, and from bacon to sausage.
You should always start by cooking the meat and draining it on a paper towel to prevent your casserole from turning out greasy or soggy.
However, if you're making a casserole with ground white chicken or turkey, (see also: 10 Tasty Paleo Ground Turkey Recipes You'll Love)do not drain it, as you will need every drop of juice.
Avoid Mushy Vegetables
You should cook or blanch some vegetables before adding them to a casserole, such as green beans, mushrooms, Swiss chard, and a range of squashes.
You can add raw cauliflower or broccoli to a casserole, but roasting them brings out their flavor and makes them nice and soft.
Frozen veggies are a simple option, but you'll have to drain them of excess water.
You can thaw out carrots, corn, and green beans in a colander, while you can defrost greens such as spinach and squeeze their excess water out of them.
The Importance Of Casserole Assembly
Fill your casserole dish until it's around three-quarters of the way full. This gives the ingredients enough room to bubble up.
If spillover is a concern, place the casserole dish on top of a baking sheet before you put it in the oven. 
Covering a casserole gives it an opportunity to steam up, leaving you with a less brown and crispy crust.
However, if the casserole is cooking too quickly, you can place a lid or foil on top to slow the cooking down.
Bake Your Casserole Later
You can make many casseroles ahead of time and keep them in the fridge for a couple of days, or in the freezer for three months. This isn't just convenient, but allows the flavors to truly combine and develop. 
Before freezing your casserole, wrap it well in sturdy aluminum foil. Avoid plastic wrap, as it's not oven safe and many people forget to remove it before putting it in the oven.
To make sure it bakes evenly, give the frozen casserole at least 24 hours to defrost completely in the fridge.
Final Thoughts
We hope our list of the 15 best paleo casserole recipes has given you some inspiration for dinner! Paleo casseroles are truly the best of both worlds, as they are comforting and healthy!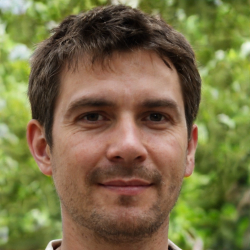 Latest posts by Justin Roberts
(see all)