Whether it is for breakfast, dessert, or even for dinner, waffles are a delicious and incredibly versatile treat thanks to just how much you can do with them.
Waffles can make for sweet treats or savory dishes, so no matter what your personal preferences might be, you are sure to find a suitable waffle recipe out there!
That being said, waffles do tend to be chock-full of calories, but there are plenty of low-calorie options out there.
With this in mind, we are going to be looking at twenty low calorie waffle recipes that are sure to go down a treat whilst also being a healthier option in comparison to the standard waffle.
Let's get started.
If you are a fan of Greek yogurt, then these Greek yogurt waffles are sure to be a treat as well as a low-calorie waffle option.
As well as including thick and creamy Greek yogurt in the batter mixture, you will also need self-rising flour, salted butter, an egg, and vanilla along with your chosen milk- either dairy, almond, oat, or cashew milk- to make these healthier waffles.
This tasty and savory dish is made healthier by the use of whole wheat waffles, but still has the same decadent taste as the kind of waffles that you will find in a diner.
The great thing about these waffles is that when you are having a cheat day, you can pile that cheese on and include extra maple syrup, bacon, or ham to make it a little less healthy!
Blueberries are a great choice of healthy fruit in any low-calorie meal- due to being high in antioxidants and nutrients- and the same can be said for this tasty low calorie waffle recipe.
The great thing about these waffles is that they can easily be used with the ingredients that tend to be found in most stocked kitchens, such as baking powder, sugar, whole wheat flour, and canola oil to name a few.
As well as being gluten-free and low in calories, these cottage cheese waffles are also high in protein and make for a super tasty breakfast or dessert.
Protein is an ingredient that is often missing in waffle recipes, and it is one that can heighten the healthiness. In this recipe, you get plenty of protein from the cottage cheese as well as the egg whites.
As well as that, the recipe is low in sugar thanks to using cinnamon instead of granulated sugar.
If you are looking for a waffle recipe that is a healthier option as well as easy to make, then you are sure to enjoy these three-ingredient waffles.
As the name suggests, there are only three ingredients to be found in this recipe, those being blueberries, bananas, and eggs.
Top off the waffles with some extra goodies for a burst of sweetness, such as fresh fruit, whipped cream, or syrup.
When it comes to making a healthy alternative to regular waffles, almond flour is a great way to do so as it can make for waffles that are gluten-free whilst also being crispy and light.
As well as featuring almond flour, this recipe also incorporates almond extract and almond milk to not only create a healthier waffle recipe but to also emphasize the delicious, nutty almond flavor.
Free from refined sugar, these waffles feature a drizzling of honey as well as juicy and fresh fruit to create a healthier take on the standard waffles.
Old-fashioned oats or rolled oats are also used in the recipe along with ripe bananas to make for a deliciously healthy recipe with a crispy texture.
As well as those bananas and oats, you will also need baking powder, salt, eggs, and an optional dash of vanilla or cinnamon for some extra sweetness.
For some mini waffles with a tasty savory bite, these lox and cream cheese waffles are an amazing choice.
The savory flavors are emphasized by the mixture of mild cream cheese along with smoked salmon, chives, and capers for a salty and garlic-like flavor.
These flavors combine perfectly with the crispy textures of the mini waffles, too, making for a pleasing crunch and delicious taste.
Made with only five ingredients, these fluffy waffles are not only vegan but can also be easily customized to be gluten-free and oil-free to make for a healthy waffle recipe(see also: 11 Raw Vegan Blondie Recipes You Will Love!).
Those five ingredients are flour- which can be changed to gluten-free or whole wheat flour-, turbinado, coconut or pure cane sugar, unsweetened vanilla almond milk, baking powder, and either olive oil, vegan butter, or applesauce (as well as a pinch of optional mineral salt if you so choose).
Another choice of high protein and low-carb waffles, these vanilla waffles are not only healthy but also feature a fluffy inside with a crispy outside and a nutty and sweet vanilla flavor.
These waffles are also very easy to prepare and can be made in a matter of minutes.
Crispy, healthy and delicious, these waffles have a savory, and spicy taste thanks to including a wealth of ingredients such as chipotle chili powder, jalapeños, ground cumin, and shredded Mexican cheese to name a few.
These waffle hash browns are a healthier option thanks to using cauliflowers and blanched almond flour to name a few ingredients involved.
Fluffy and light, these oatmeal waffles only need three ingredients to make. You don't even need any eggs or flour!
As well as your oatmeal- either quick oats or rolled oats that are gluten-free-, then you will also need bananas- which add sweetness and moisture without needing sugar, oil, or butter-, as well as your choice of milk, such as almond milk.
As mentioned in the previous recipe, bananas are a great way to add that sweetness without needing higher-calorie ingredients.
These banana bread waffles have a light sweetness as well as being packed full of fiber and protein.
Throw in some vegan chocolate chips and chopped walnuts for a bit of extra crunch.
Mixing the juiciness of strawberries with the natural sweetness of bananas, this next recipe is a delicious choice that is much healthier than it sounds!
Gluten-free oats and cooked quinoa are used in the recipe to emphasize the healthiness of the recipe, as do the coconut sugar and the plant-based milk used in the batter.
This next recipe is a combination of waffles and a tuna (see also: 15 Amazing Low Calorie Tuna Recipes To Make This Weekend)melt sandwich to create a unique and delicious waffle recipe.
The tuna element of the recipe is relatively simple, featuring albacore canned tuna along with lemon juice, provolone mayonnaise, and shredded red cabbage, cilantro, and carrot.
The waffles are made by placing the batter and tuna mixture into a waffle iron, making for a delectable tuna waffle dish.
These keto waffles are a great low-calorie waffle recipe that has a crispy and fluffy texture and delicious taste.
Some of the healthier ingredients to be found in this recipe include egg whites, unsweetened applesauce, and coconut flour to name a few.
This recipe includes adding some cake batter extract to a classic protein waffle recipe to create a waffle that has a delicious cake-like taste as well as containing forty grams of protein.
This is another recipe that only needs a few ingredients, those being egg whites, cake batter extract, vanilla protein powder, and your choice of flour.
Vegan and gluten-free, these coconut yogurt waffles feature a host of healthier alternatives in terms of ingredients, such as coconut oil, coconut sugar, unsweetened almond milk, and dairy-free yogurt to name a few.
For a tasty yet low-calorie combination of pizza and waffles- featuring mushrooms and bell peppers along with mozzarella cheese-, then this recipe is the one for you.
For a little extra spice with this recipe, add in some extra red pepper flakes.
Last but not least, if you are a fan of the citrus taste of lemon with your waffles, then these lemon buckwheat waffles are a great choice for you.
As well as buckwheat flour and coconut flour, you'll also need chia eggs along with vanilla, unsweetened almond milk, maple syrup, baking powder, apple sauce, salt and lemon zest, and juice to make these delicious, low-calorie waffles.
Final Thoughts
So there you have twenty delicious and low-calorie waffles that are sure to be a welcome addition to your regular waffle recipes!
No matter whether you prefer sweet or savory waffles, you are sure to find a waffle recipe that suits your personal tastes from our extensive list of creative, and tasty recipes.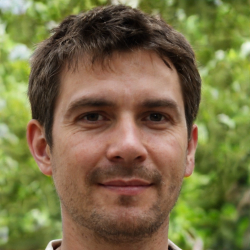 Latest posts by Justin Roberts
(see all)