We've all been there, it's Monday morning and you promised yourself that this would be the first day of your brand new diet.
But, you have an intense craving for some rich, indulgent, chocolatey muffins. You finally give in and eat one, only to feel remorseful afterwards. 
Who said that dieting was easy? But, that's where we come in. Below, we've compiled a list of some of the very best low calorie muffin recipes (see also: 15 Best High Fiber Muffin Recipes To Try Today)to satisfy your cravings below.
By enjoying these delicious morsels, you can rest easy knowing that you won't be forsaking your diet. 
We've got everything you need right here, from savory to sweet, and everything in between.
To discover some of the very best low calorie muffin recipes around, simply keep reading below, as we take a closer look. 
Why not kick off our list with something a little bit different? If you're a fan of egg based dishes, then you're sure to love these breakfast based muffins.
They take all of our favorite savory ingredients including spinach, cheese, and bacon, and combine them into one delicious muffin. 
The best thing about these egg muffin cups is that they're absolutely loaded with protein, and as a result, are a great snack to indulge in before hitting the gym. 
When people ask us what our favorite cake is, we always shout, carrot cake! One of the most indulgent, rich, and flavorful cakes around, we absolutely adore this cake variety.
This recipe makes it into indulgent little muffin cup sized morsels. 
So easy, all you require is a boxed cake mix, and some yogurt that replaces the not so healthy cream cheese frosting. 
This one is perfect for enjoying during the afternoon with a hot cup of coffee!
As you can imagine, these muffins are absolutely loaded with protein, as well as being incredibly easy to make. If you're a lover of all things banana bread, then you'll absolutely adore this recipe. 
It's just as moist and delicious as the regular variety, but is packed with plenty of protein to keep you going throughout the day. Eat this one at breakfast to feel fuller for longer. 
If you absolutely adore a zesty muffin that has a little added kick, then we'd recommend that you whip these ones up.
They're absolutely delicious and perfect for fall, as they're loaded with warming spices. 
With lots of allspice and cinnamon, they're truly to die for. Perfect for a cold Autumnal day, whip these one up when the weather gets cooler. 
If you want a healthy muffin recipe for lemon loaf cake, then this is the one for you. Brimming with plenty of tangy flavors, these muffins are truly the perfect treat for a warm summer's day. 
The poppyseeds also help to give the muffins a great deal of texture, which makes them even more satisfying to eat.
We promise that you won't even realize that this recipe is low in calories. 
If you love blueberry muffins as a breakfast snack, the good news is that you don't have to give these up just because you're following a diet, as proven by this recipe.
If you want to try the tastiest low calorie blueberry muffins around, then these ones are a real treat. 
This one is also vegan friendly, which makes it ideal if you're following a specialized diet. 
We all love the taste of freshly baked coffee cake, it fills our senses with delicious aromas.
This coffee cake muffin recipe is no exception, and you'll be brimming with excitement as these bake in the oven. 
Enjoy them in the morning for breakfast, or simply take them as a snack to eat on the go. Either way, you'll absolutely love these delicious little treats (Also check out PB Protein Rice Krispie Explained Fully With Healthy, Sugar Free Option). 
If you want to try something a little different this afternoon, why not try whipping up these super tasty pistachio muffins.
We absolutely adore their color, and they're incredibly easy to make. 
They're super crunchy yet moist, and are the perfect snack for taking to a bake sale. The best thing about these muffins? They're only 23 calories each! Unbelievable. 
We've already provided one delicious recipe for blueberry muffins (see also "Best Paleo Banana Muffins Recipes"), but it can't hurt to give another, can it ?
This one is great for when you have zero time to prepare sweet treats, but find yourself craving them for breakfast. 
In order to recreate this recipe, all you have to do is combine the ingredients in a coffee mug, then heat it up in the microwave. It will literally be ready in minutes!
This recipe is for all of you out there who are following a low carb, paleo, or ketogenic diet.
This recipe ensures that you don't need to miss out on your favorite sweet treats, simply because you're cutting down on your carb intake. 
This one combines plenty of juicy blueberries, with eggs, and almond flour. These are super easy to make, and we promise that they're just as delicious as the real thing. 
Frequently Asked Questions
Now that we've taken a closer look at some of the very best low calorie recipes out there (see also "10 Superb Low Calorie Dessert Recipes Everyone Will Love"), we can move on to discuss some frequently asked questions some of you had. 
Are Muffins Good For Weight Loss? 
This is one of the most frequently asked questions when it comes to eating muffins as a part of a low calorie diet.
Are muffins actually good for weight loss? Well, this is a tricky question to answer, as no two muffins are the same. 
If you're eating whole wheat English muffins, for example, these can be incredibly good for weight loss.
The reason being is that they're super high in fiber, as well as being high in calcium, phosphorus, magnesium, and selenium. 
If on the other hand, you're eating muffins that are loaded with chocolate, they're probably not as great of an option. 
Are Blueberry Muffins High In Calories? 
Although we've provided a few low calorie blueberry muffin options above, the average blueberry muffin really isn't all that great for you. 
A typical blueberry muffin bought from a coffee shop will contain approximately 470 calories. This is quite substantial considering that they don't typically tend to be that large.
In fact, they actually contain almost double the amount of calories that you would expect to eat from a chocolate covered frosted donut. 
Can You Eat Muffins On A Low Carb Diet? 
Those who have decided to follow a low carb or ketogenic diet might be wondering whether or not it's possible to still enjoy muffins, and other sweet treats.
The answer is absolutely yes! You can still enjoy almost all of your favorite muffin flavors when following a low carb diet. 
There are typically a few key replacements when it comes to baking low carb treats, including the use of coconut oil, almond flour, coconut flour, and low carb sweeteners.
To find a great recipe for paleo blueberry muffins, take a look at the one we provided above. 
Are Muffins Healthier Than Bread? 
Some of you might be wondering whether or not muffins are healthier than bread. Well, of course that depends on what kind of muffin we're talking about. 
If you're pertaining to an English muffin, yes, this is actually healthier than a lot of bread varieties on the market.
The reason being is that they contain far fewer calories, as well as less carbohydrates, sugar, and fats. 
So, if you're looking to cut down on your bread intake, we'd recommend replacing them with some English muffins instead. 
Bear in mind however, that if you're following a low carb diet, neither of these will be a suitable option, as they're both relatively high in carbs. 
How Many Calories Should I Eat A Day? 
This is an incredibly common question when it comes to shedding the pounds, how many calories should you eat per day in order to lose weight. 
The answer depends on your gender, height, and constitution. Women are recommended to eat an average of 1,600 calories per day, whereas men are recommended to eat approximately 2,000. 
Final Thoughts 
To sum up, you don't have to give up your favorite muffin varieties just because you're following a low calorie diet.
Whether you're in the mood for something savory, or indulgent sweet, the recipes provided above ensure that you don't need to miss out on your favorite treats.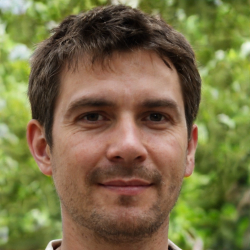 Latest posts by Justin Roberts
(see all)