Slow cookers are amazing kitchen appliances. They can bring out the flavor in any dish and help you cook delicious meals without the need to stand over a stovetop for hours on end.
They can also help you conserve energy as they use less than a traditional oven.
You can also use a slow cooker for making delicious and low-calorie dishes. If you're looking for some healthy dishes for the weekend then a slow cooker can be invaluable.
In this article, we have 20 amazing low-calorie slow cooker recipes to make this weekend (see also "Amazing Low-Calorie Pumpkin Recipes"). We have picked a variety of dishes including several vegetarian options.
Our first low-calorie slow cooker recipe is this delicious curry. The curry is made with coconut milk so you can be sure that the curry sauce is thick and creamy. 
There is also a little spice to this curry thanks to the inclusion of chili powder and jalapeno peppers. You can adjust the level of spice to suit your tastes.
Garlic, Parmesan, and chicken is always a good combination in any dish and this recipe is no different.
You will need to sear the chicken in a skillet first but the vast majority of the cooking is completed in your slow cooker.
The chicken is served with red potatoes and you should serve it with a little more Parmesan for the finishing touches.
Soups are always a great low-calorie option! They're hearty and comforting which makes them perfect for cooler weekends.
We love this soup because of the variety of flavors included. It has red curry paste and soy sauce to give it an Asian flavor and to also add a little spice.
One of the more unusual ingredients is peanut butter and this complements the other flavors wonderfully.
Our next recipe is a second soup that is very different from the previous option. The soup is full of chunky vegetables and is also very healthy thanks to the inclusion of kale.
In reality, this soup is more like a stew. The chicken is cooked as skinless breasts or thighs and is shredded after the cooking has finished.
If you're a regular at your local Chinese restaurant, you may already be familiar with the combination of beef and broccoli. 
This classic Chinese-American recipe has many Chinese flavors and is best served with jasmine rice, sesame seeds, and green onions.
You will need to cook the beef for a few hours before adding the broccoli near the end of the cooking time.
We love tacos and they're just as delicious when they're arranged as bowls instead of the more traditional taco.
You will use the slow cooker for cooking the beef in this taco bowl but the vegetables need to be started in a skillet before being finished in the slow cooker.
When you have everything cooked and ready, you can arrange the bowls and serve with some rice.
From one Mexican-themed recipe to another! Fajitas are another one of our favorites and they're great for a family dinner.
Once the chicken has been seasoned with a mix of spices, simply cook it in your slow cooker with the vegetables until it is done. Shred the chicken after it is cooked and it is perfect for your fajita wraps.
This is the second curry recipe on this list but it won't be the last! Slow cookers are so good for curries as they allow all of the flavors of the spices to sink into the meat and curry is all about spices.
This saag curry is made with garam masala, ginger, turmeric, and chili powder. Traditionally saag curries are made with greens and in this case, it is the most common one of these is spinach.
Our quick go-to hot meal during a busy day is a stir fry as they're one of the quickest and easiest meals to make.
However, you can also make a delicious stir fry in a slow cooker and this recipe is ideal for those days you can't even spare 20 minutes for a stir fry.
It features flank steak cut into strips that have been seasoned. You can then put all of the ingredients into the slow cooker to cook.
This is a very interesting dish that has a variety of different flavors and ideas. It all works wonderfully well and if you remove the barley from the recipe, you can serve the rest as a side dish.
It's similar to mushroom soup and chicken marsala but is completely vegetarian. It makes for a very healthy and delicious meal that your family and friends are sure to love.
When most people think of recipes to cook in a slow cooker, (see also: 10 Tasty Paleo Slow Cooker Recipes You'll Love)casseroles are one of the most common recipes that people think of. 
They're ideal for slow cookers as they allow all of the flavors to be released. This isn't your traditional chicken casserole though as it has a few additional ingredients such as paprika, chorizo, and saffron.
There are so many things to love about this recipe. It is full of great flavors and slow cookers are so good at cooking flavorsome chicken to perfection.
There are plenty of vegetables in this recipe as well, such as onion, tomatoes, celery, and bell peppers. You can add some red or white wine for some additional flavor to the sauce.
If you really are lacking preparation time but still want to make something hot and tasty for a weekend dinner, then this recipe is for you.
It only requires three ingredients and is as simple as putting everything in the slow cooker. No cutting or seasoning required!
Once the chicken has been cooked it should be easy to shred for serving. Add some lime wedges to balance out the taste of the salsa.
We've had a lot of chicken recipes on this list so far so we thought we'd switch it up a little with some turkey instead!
This recipe uses ground turkey, (see also: 10 Tasty Paleo Ground Turkey Recipes You'll Love)northern beans, onion, sweet potato, and chicken broth as the base of the chili. The spice is then added with green chilis, chili powder, curry powder, and ground cumin.
We love the flavors of this Asian-style beef! Soy sauce works so well as a seasoning beef and this recipe uses both dark and light soy sauce to bring out the flavors of the beef.
You can adjust the number of red chilis used in the recipe to ensure the dish is only as spicy as you want it to be.
Brisket is one of those dishes that so many of us grew up with and this slow cooker version is just as delicious as the briskets of your childhood.
It's a tasty and hearty meal that has a little twist to it because of the addition of a bottle of Guinness. This is a great ingredient in many different dishes and it works perfectly with beef brisket.
All of our final recipes are vegetarian so if you're following a vegetarian diet, these are for you (see also "10 Paleo Vegetarian Recipes You'll Love")! In the case of this recipe, it is also vegan.
This masala is wonderfully creamy as it is made with coconut milk (see also "Vegan Rice Pudding Made With Coconut Milk").
The recipe has full instructions to make your own spice mix for the masala instead of relying on pre-prepared store-bought ones and the results are amazing!
Often seen as just an appetizer, stuffed peppers also make a great main dish.
The peppers are stuffed with black beans, rice, diced tomatoes, cheese, and a variety of spices and herbs. These are very simple and easy to make!
We included a recipe for taco bowls earlier and now we have a vegetarian burrito bowl.
Instead of using any meat, this recipe is made with black beans and brown rice as well as a range of vegetables.
Our final recipe is a pretty unique chili as it is based around pumpkin and quinoa. That makes it the perfect chili for the fall season when we're all craving some pumpkin!
Final Thoughts
In this article, we listed 20 amazing low-calorie slow cooker recipes to make this weekend (see also "20 Amazing Low-Calorie Wrap Recipes To Make This Weekend").
We picked a wide variety of different recipes, including several vegetarian options, so whatever type of dish you're in the mood for, there is sure to be something here for you.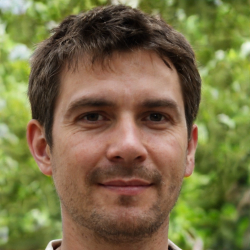 Latest posts by Justin Roberts
(see all)