Dieting is so hard when you've got a sweet tooth. Whether you're aiming to lose weight, or you simply want to get more into shape, certain things need to be sacrificed in order to reach our goals. Unfortunately, sugar is one of those things.
Calorie counting can be so frustrating, especially when you are trying to keep track of how many you have already eaten throughout the day.
Sometimes, those calories aren't enough to keep us full, and we find ourselves craving something sweet…
If only there were sugary snacks that we could enjoy without feeling guilty, right?
Well, look no further. In this article, we have listed 10 delicious cookies, which all contain less than 100 calories per serving.
In fact, the cookie with the highest amount of calories only contains 90 calories!
So, let's get into it. Here are 10 superb low calorie cookie recipes that everyone will love (see also "10 Superb Low Calorie Muffins Recipes that everyone will love!").
First up, we have the so-called 'World's Healthiest Cookie'. If this isn't a promising title, we don't know what is! This delight appears too good to be true at only 6 calories per serving, yet it is everything it claims to be.
You can make these wonderfully soft cookies in your own kitchen in about 10 minutes using a small number of low-carb, low-sugar ingredients. 
Although they are healthier without the chocolate chip cookies, for a few extra calories, we say go ahead and indulge!
Calories per cookie: 6
These Healthy Carrot Cake Thumbprint Cookies taste exactly like a cookie and carrot cake together, but with only 42 calories per serving! These sweets are not to be missed, given that they are ideal for Easter and the springtime.
In addition to being chock-full of carrots, a robust spice flavor, and sweet centers that taste like silky smooth cream cheese frosting, these bite-sized sweets also have the same incredibly soft and spongy consistency of a cake. 
Give them a try if this seems like your cup of tea!
Calories per cookie: 42
Christmas seems to approach faster and faster with each passing year, and it can be a particularly depressing time to be on a diet. 
But what if we told you that you didn't have to forgo the holiday sweets this year? Consider these 77 calories per serving Crispy Gingersnap Cookies.
You may enjoy the holiday celebrations without feeling bad about the extra calories thanks to these spicy and sweet appetizers. Even though they have relatively few calories, they taste fantastic.
Calories per cookie: 77
If you remember these Girl Scout cookies, you may be salivating just as the thought of these chocolatey, minty treats. 
Although the original Thin Mint recipe was undoubtedly not the healthiest in the world, you can duplicate the delicious flavor with this recipe and consume fewer calories.
These Thin Mint imitations, which have only 43 calories per serving, nearly match the Girl Scouts' Thin Mints in flavor. Save your money by purchasing these items instead and making your own!
Calories per cookie: 43
We have looked at some festive gingerbread cookies and springtime-appropriate carrot cake goodies thus far.
We'll move on to some cookies that are ideal for the fall now. Take a look at these wholesome pumpkin oat cookies.
Making these seasonal sweets will take you less than 20 minutes, and will only require 3 ingredients to create, saving you both time and money while omitting the calories. 
With only 70 calories per serving, these pumpkin cookies are a guilt-free fall treat.
Calories per cookie: 70
Next, let's move on to some cookies that you can enjoy in the summer. 
These airy, delicate, and incredibly easy to prepare blueberry cookies use yogurt as a healthier substitute for butter, cutting the calories down to only 88 per serving.
These quick and easy summertime cookies may be prepared in within 30 minutes, so you can enjoy them right away! We advise trying these cookies if you prefer your cookies to have a fruitier, sweeter flavor, and you'd like to completely omit the chocolate chips.
Calories per cookie: 88
Even though each serving of these Low Calorie Orange Sugar Cookies only has 50 calories, they taste incredibly delicious.
Given how sweet and delicious they taste, it might be difficult to imagine that these snacks are actually relatively nutritious.
Creamy butter and orange juice concentrate are used to make these sugar cookies with a deliciously citrus flavor.
Cookie consumption won't stop you from losing weight when it comes to this recipe. 
Despite using healthier ingredients, these orange sugar cookies nevertheless taste decadent. Why not give them a try?
Calories per cookie: 50
Everyone has a favorite cookie, and for many people, the Oreo—the creation of the country's largest cookie manufacturer—is that snack.
This is a tough cookie to beat, with a chocolatey outside and a creamy white interior.
What if we told you that you could enjoy Oreos, even if you were watching your figure? 
These Protein Oreos taste almost identical to regular Oreos, but have a lot fewer calories per serving—only 46. Make a note of this recipe because you will undoubtedly need it.
Calories per cookie: 46
Chocolate chip cookies are, according to studies, America's favorite type of cookie.
This information does not surprise us, and it certainly shouldn't surprise you. After all, who doesn't like chocolate chip cookies?
If anything could be better than a chocolate chip cookie, it is a banana chocolate chip cookie. 
These Healthy Banana Chocolate Chip Cookies only contain 90 calories per serving, and they taste just as great as they would with the full amount of sugar and carbs. So, what are you waiting for?!
Calories per cookie: 90
Last but not least, we have some delightful heart-shaped sugar cookies that only contain 41 calories per serving.
The Ultimate Healthy Sugar Cookies may just become your new favorite sweet treat, thanks to their delicious taste and lack of calories.
Of course, you don't need to cut these cookies into heart shapes, but why wouldn't you? They look so much cuter, although they would taste great either way.
So, if you're looking for some adorable, low-calorie sugar cookies to snack on guilt-free, check out these delights. 
Calories per cookie: 41
Frequently Asked Questions
The top 5 cookies in America, according to a survey conducted by OnePoll for Crumbl Cookies in honor of National Chocolate Chip Cookie Day, were identified in August 2022. With 35% of the vote, chocolate chip is the most popular cookie flavor among responders, and it may be due in part to sentimentality.
46% of participants claim to have regularly consumed chocolate chip cookies as children. The poll's runners-up were, in order, peanut butter, double chocolate, oatmeal raisin, and shortbread.
How Can You Make Healthy Cookies?
It is possible to make 'healthy' cookies, although you should lower your expectations and not expect them to taste exactly the same as the cookies that you would find at the supermarket.
The key to making healthy cookies is to cut out the sugar and carbs (for great gluten-free, cut-out sugar cookies, read here). This can be pretty difficult, as cookies are made from flour, sugar, chocolate, and other unhealthy ingredients.
However, healthy cookies can be made using oats, sweetener/Stevia, protein powder, and other alternatives.
Can I Lose Weight And Still Eat Cookies?  
Of course you can still eat cookies while losing weight. When it comes to losing weight, calorie counting is very important; if you eat more calories than you burn off throughout the day, you will, eventually, gain weight.
By eating foods that are low in calories,(see also: 10 Superb Low-Calorie Banana Recipes Everyone Will Love!) you can eat them guilt-free, knowing that it won't affect your weight.
Anything can be eaten in moderation, so just be sure to keep track of what you eat throughout the day.
Final Thoughts
So, there we have it. Those were our top 10 picks for superb low calorie cookie recipes, all containing less than 100 calories.
From Oreo and Thin Mint copycat recipes, to crumbly treats made from oats and yogurt, there is a cookie recipe here for everyone.
Whether you prefer chocolate chips, carrot cake, or blueberries, we have no doubt that you will enjoy at least one – or, more likely, all – of the recipes listed above.
We hope you found these recipes helpful. 
Happy baking!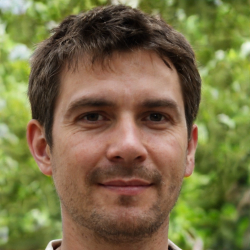 Latest posts by Justin Roberts
(see all)